How Am I Allowed to Use Texting Under Reg F?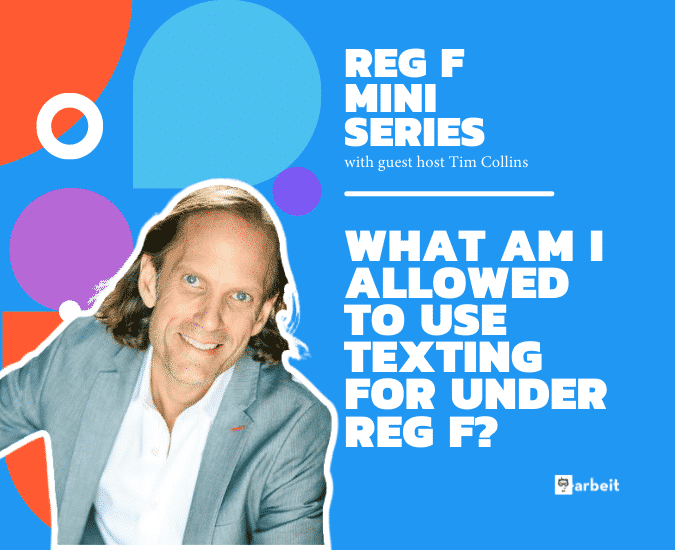 Start Making More Calls Today
Not sure which solution would be the best fit for your needs? We can work with you to find a solution that's right for your business.
get a free quote
One of the most significant outcomes of Reg F was the clarification of omnichannel communication methods, including texting.
In future episodes, we'll clarify how the TCPA's rules for consent plays into this. But assuming that you've captured consent, have established opt-in practices, and are ready to start texting – how should you use this channel?
Tim covers all the different ways that you can use texting under Reg F in Part 3 of our Reg F Mini Series.
How Am I Allowed to Use Texting Under Reg F?
With these rules, the CFPB is encouraging agencies to invest in new technology to modernize their communication.
Building out consumer-centric collections means taking consumer preference into consideration. Texting is now a preferred method for the majority of millennials.
Tim recommends that once all of your compliance bases are covered, you can start using texting for any communication, including:
Validation notices
Payment reminders
Offers
Pay to Text links
In future episodes, we'll go into the collecting opt-in consent. For today, Tim urges the industry to embrace modern methods of communication, including texting.
This industry shift will lead to more consumer-centric conversations in your agency and in the industry overall.
This information does not, and is not intended to, constitute legal advice; instead, all information is for general informational purposes only.