How Do You Start Collecting Opt-Ins for Debt Collection?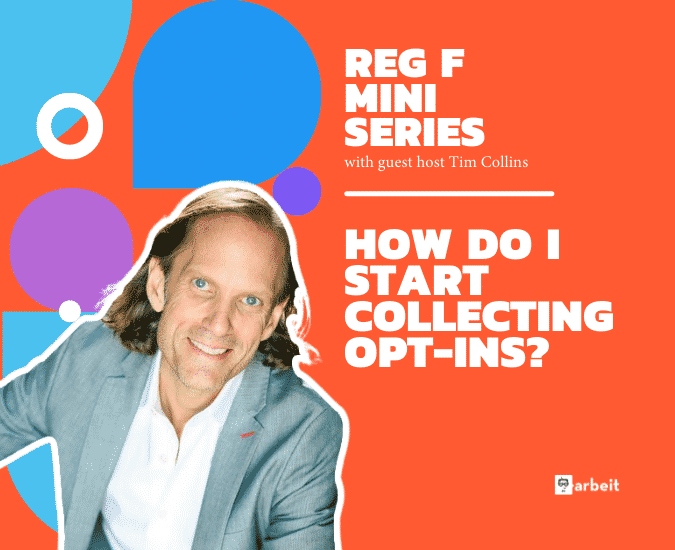 Start Making More Calls Today
Not sure which solution would be the best fit for your needs? We can work with you to find a solution that's right for your business.
get a free quote
Building a strategy to collect opt-ins for debt collection will give you a solid foundation for if and when you move towards omnichannel outreach.
We mostly talk about opt-in consent for channels like texting. But, as Tim explained in episode 4 of our series, agencies are allowed to communicate with consumers through "any medium."
If you are not already talking with your creditors about their revocation program, now is a great time to start building your own opt-in processes for an added layer of security.
Tim covers a few different ways in episode 5 of our Reg F mini series.
Opt-In Collection Methods for Debt Collection
Here are a few different ways Tim recommends you start collecting opt-in consent from consumers who you wish to contact using omnichannel methods:
QR Code QR codes are free to generate. In your validation letters, include a QR code that brings them to a form where they can enter their email or cellphone number to opt-in to digital communications.
Oral Consent Write a script that your collectors can use every time they have a conversation with a consumer that asks for opt-in consent. Make sure your call recordings are stored and your collection software allows you to notate accounts.
Text or Email Ask for an opt-in in your first text or email. Most consumers are used to receiving these texts – "Text STOP to opt-out," "Text YES to opt-in," etc.
If you have never collected opt-ins before, or don't know how to use them, Tim recommends starting with payment reminders.
Get your consumers in the habit of receiving payment reminders in the form of a text or email. According to Tim, over 80% of consumers who opt-out of phone calls still want to notified of information about their debt. They just don't want it done over the phone.
As always, make sure your terms of service and policies and procedures all reflect your opt-in strategy.
For beginners, start with what you need to capture and why. Having an opt-in strategy will give you a competitive advantage for increasingly diversified communication preferences.
This information does not, and is not intended to, constitute legal advice; instead, all information is for general informational purposes only.