How To Proactively Improve Your Online Presence Using Consumer Compliments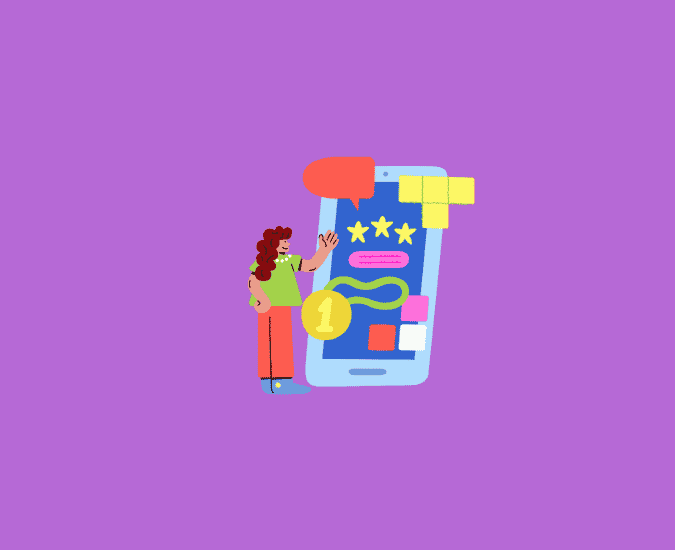 Start Making More Calls Today
Not sure which solution would be the best fit for your needs? We can work with you to find a solution that's right for your business.
get a free quote
You probably work in the debt collection industry, but if you clicked on this blog, you're about to get a free crash course in public relations (you're welcome.)
All you really need to know is that there are basically two types of public relations – proactive and reactive.
Reactive public relations is the same thing as crisis management. For example, Chipotle's response to alleged E. Coli outbreaks in their restaurants  or United Airline's response to a passenger being forcibly dragged off a plane.
Today, we're talking about proactive public relations.
We couldn't think of a better person to learn from than Jeff DiMatteo, Owner and Partner at American Profit Recovery.
The principles of proactive public relations are pretty simple: If you don't tell your own story, someone else will do it for you. 
In this episode of Debt Collection 101, Jeff walks us through his strategy for telling his own story through consumer compliments and client reviews.
You'll learn:
🎯 American Profit Recovery's process for collecting and sharing consumer compliments and client review
🎯 The systems you'll need to have in place if you want to start proactively telling your own story
🎯 How this type of proactive PR has impacted American Profit Recovery's bottom line
🎯 Where to start if you have zero online presence at the time you're reading this
If you're ready to take control of your own narrative as a debt collection agency, our conversation with Jeff will get you started on the right path.
What Is Your Process for Collecting Consumer Compliments? (1:32)
To understand how the process works, we first have to understand that Jeff's practice of sharing consumer compliments goes hand in hand with his agency's ethos of Debt Collections Done Right. 
Without a team that deeply engrains this ethos into their interactions with consumers, the process wouldn't exist – because the compliments wouldn't exist.
So first, a consumer-focused operation is a top-down initiative. One look at American Profit Recovery's LinkedIn page will make that very clear.
Jeff explains that the debt collection industry carries a great deal of stigma and negative associations, but Jeff and his team are on a mission to change that. The conversations his agents have with consumers are the foundation of the process. The practice of collecting and sharing consumer compliments are a wonderful outcome of these conversations.
Once you have that nailed down, the process becomes pretty simple.
When a collector receives a compliment from a consumer during a conversation, they submit the compliment to a designated individual at American Profit Recovery. (Jeff and his team define a compliment as anything beyond "Thank you very much.")
This designated person then stores and distributes the compliments on social media.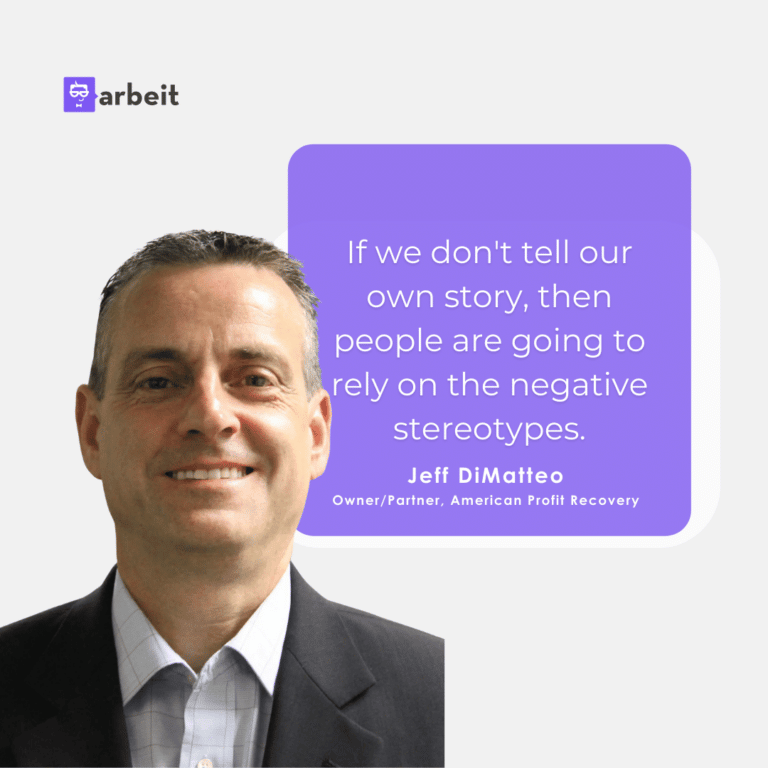 How Do You Secure Your Google Reviews? (3:26)
Jeff and his team noticed that they started to receive equally enthusiastic compliments from their clients, so they thought – why not take those to the next step and ask for a formal Google review?
This strategy seems to work for them – Jeff and his team have secured more than 700 Google reviews at the time this blog was published. 
Every agency likely has clients who they have a positive relationship with, and would be happy to do the same for them.
As Jeff says, this one is not rocket science – just ask your clients if they'd be willing to, and most will say yes.
If you want to take it to the next step, you can send clients a link to leave a google review as soon as they give verbal confirmation they'd be open to doing it.
As long as you are the owner of your Google My Business profile, it's easy to secure this link.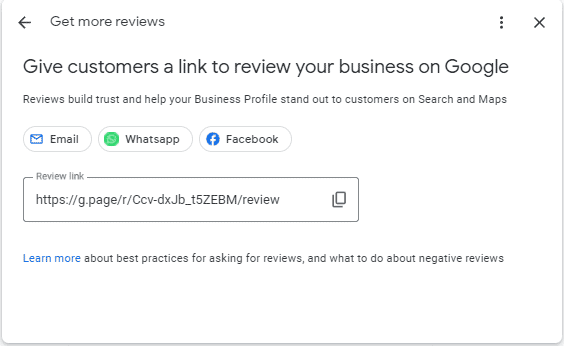 You can also include a link on your website to leave a Google review.
American Profit Recovery started including these reviews on their website as well, as an additional reputation management tool for anyone who visits their site.
What Systems Do You Need to Collect and Distribute Compliments and Reviews? (5:14)
The first step is simple: Decide you're going to start asking for positive feedback and reviews. 
On the consumer side, Jeff explains that rather than asking for the compliment outright, his agents have started saying one sentence that often leads to a compliment: "I'm really glad I was able to help you out today." 
Many times, this will lead to a compliment from a consumer.
With clients, it's more forthright: His team directly asks for a formal review when a client expresses gratitude and satisfaction with their experience.
One person at American Profit Recovery accumulates and tracks all of these reviews.
This person then distributes the consumer compliments where clients can see them, giving them unique insight into how their accounts were handled.
The compliments are also distributed on social media, setting a standard in the industry for transparency and consumer-centric collection.
How Do These Practices Impact Your Bottom Line? (8:35)
Jeff explains that reputation is hard to quantify. 
If you're going to start investing in your online presence, though, it's important to have goals that you can track to measure your success. For Jeff, those goals are:
To make clients want to do business with them
To make consumers want to talk to them
On both of those points, his agency sees great success, so Jeff has no plans to stop his investments in reputation management.
If You're Starting From Scratch, Where Should You Begin? (10:00)
Make the Conscious Decision
Fifteen years ago, Jeff and his team made the decision to get to work creating an online presence.
At that time, most agencies were in hiding – they didn't necessarily want to be "out there" due to all the negative stereotypes associated with the industry.
The industry has come a long way since then, largely in part to the agencies who are willing to "put themselves out there," be easy to find, and tell their own story.
But it all started with that decision.
A big part of reputation management is social media (whether you love it or hate it.)
If you are ready to dabble in social media, LinkedIn is where you might see the most impact and traction.
You don't have to make it a full time job, either – Jeff explains that even one post a week can get the ball rolling on your reputation management.
Some examples of topics for posts and videos might be:
Educating consumers on how to successfully work with debt collection agencies
Educating potential clients on whether they should seek out a debt collection agency to work with
Promoting your agency's culture
Sharing employee testimonials about what it's like to work for you
Celebrate altruistic efforts by your agency, like raising money for charity or volunteerism
Find People Who Enjoy Doing It
Put feelers out in your own team to take ownership of this process. You are likely to find at least one person who is skilled at creating content and crafting a message that aligns with your agency's values.
When you start posting on a consistent basis, make sure you celebrate this type of content from the top down. Try to get it shared, and encourage your internal team to share it as well.
Start Owning Your Own Narrative In Debt Collection
If you're still reading, there's a good chance you are one of the agencies who is already making a positive impact on the consumers and clients you work with, on your agents and in your community.
Why not talk about it and tell your own story?
When it's done well, your outcomes will start to pour in:
Your clients will trust that you can come through for them
Consumers might find you through less than perfect circumstances, but they'll immediately know that they'll be treated with respect and be much more willing to start a conversation with you.
Your recruiting efforts will likely improve and it will become way easier to build and retain a team
Consumer attorneys might be less likely to target you with frivolous lawsuits
You can inform and educate regulators on what debt collection agencies actually do
All you have to do to start reaping these benefits is to just start. Tell your story and change the reputation of the industry, one interaction at a time.
About Our Guest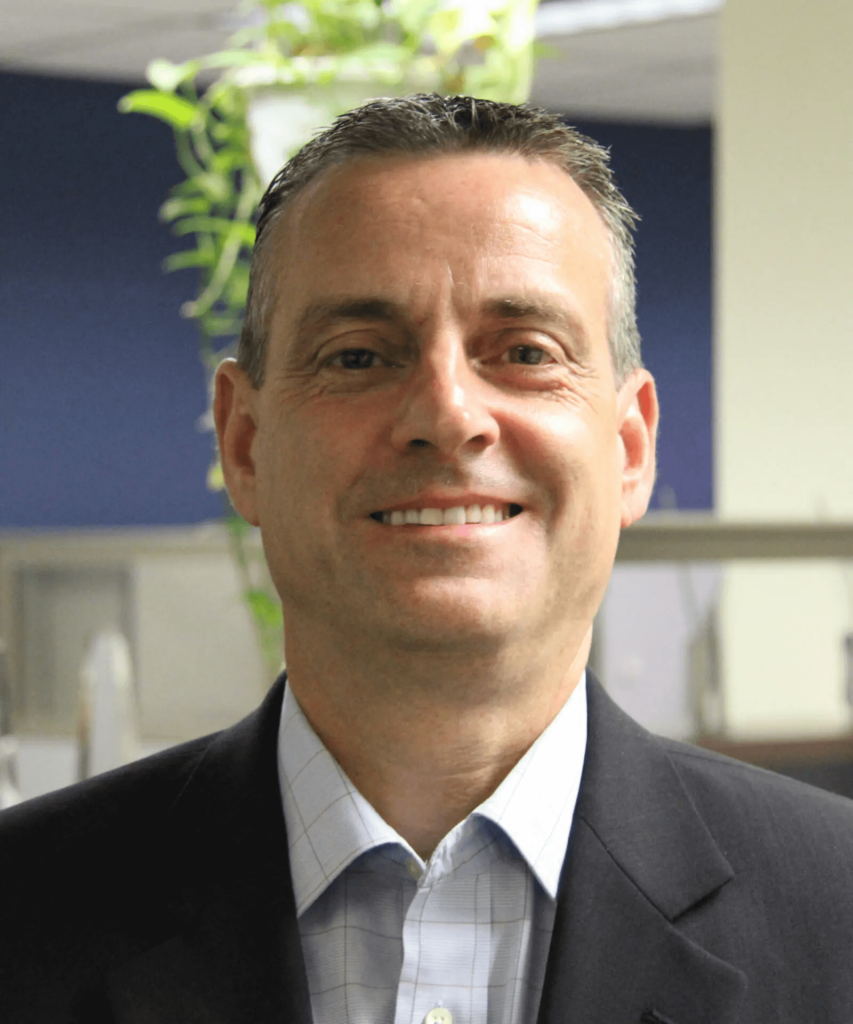 Jeff DiMatteo is one of the partners at American Profit Recovery, a third-party debt collection agency based out of Massachusetts and Michigan. Jeff works with approximately 4,000 clients and is a strong advocate for Debt Collections Done Right, a movement and hashtag he started to bring attention to agencies who are operating in a consumer friendly way.
This information does not, and is not intended to, constitute legal advice; and may not be used as legal advice. Instead, all information is for general informational purposes only.