How to Use Social Media in Debt Collection To Improve Your Brand Presence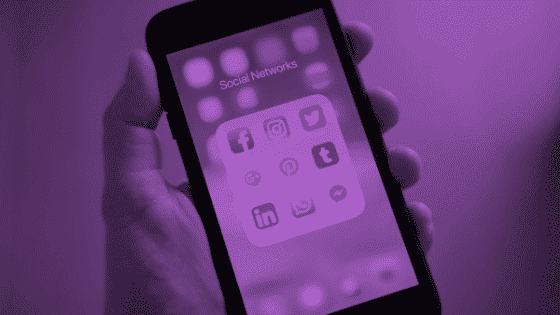 Start Making More Calls Today
Not sure which solution would be the best fit for your needs? We can work with you to find a solution that's right for your business.
get a free quote
Until recently, the words "debt collection" and "social media" were rarely seen in the same sentence.
In the past, debt collection agencies steered clear of social media, out of a hesitancy to be easier to find by angry or disgruntled consumers.
As far as the industry was concerned, it was just another place to get burned, judged or unfairly attacked.
In 2022, it's a whole new world for social media in debt collection.
Many agencies are trailblazing a path for the industry on social media, taking ownership over their presence and their engagement with consumers.
One such agency is Williams & Rush.
After being in business for 11 years, Principal at Williams & Rush Sean Williams steered his agency towards a more transparent online presence after receiving guidance from a consultant.
His team is now well established on LinkedIn, and his website is the number one search result when you Google his agency name.
How Can Social Media and Debt Collection Peacefully Co-Exist?
In November 2021, Reg F gave debt collection agencies permission to use social media as a tool to contact consumers regarding their accounts.
This sparked outrage on what seemed like every corner of the internet, and consumers made it abundantly clear they do not wish to be contacted on their Facebook pages or Instagram DMs.
The question for agencies became – "How can I make my agency accessible on social media without making consumers even more angry?"
In order to find out the answer to this question, we sat down with Sean Williams to learn his approach to social media. We talked about:
💥 The strategy behind Williams & Rush's social media presence and the content they share
💥 How he measures the success of his social media presence
💥 Specific ways he interacts with consumers on social media (Spoiler alert: He still isn't doing cold outreach there.)
💥 Tips for agencies who would dip their toe in social media, but aren't sure how to
You can watch our conversation with Sean or keep reading to master the use of social media in debt collection.
Why Did You Decide To Invest In A Social Media Presence? (0:53)
For the better part of the 11-year lifespan of Williams & Rush, Sean and his leadership team didn't see the connection between social media and debt collection.
It wasn't until a call with an IT consultant company in 2020 that encouraged Sean and his team to begin developing a presence on LinkedIn as a way to further establish and gain exposure for their brand.
Social media being a completely free tool for exposure certainly didn't hurt, either.
How Do You Measure The Impact Of Social Media On Your Brand, And What Has Success Looked Like? (3:20)
Though Sean's presence on social media is still burgeoning, he attributes social media to a great deal of exposure for his agency.
Once in a while, Sean will receive a call from an individual who saw content on social media from Williams & Rush and was inclined to reach out.
While Sean and his team do not keep specific metrics to measure their success, he sees it as a win every time he is introduced to someone who might not have ever encountered him otherwise.
What Kind Of Content Do You Share And How Do You Engage With Consumers On Social Media? (8:00)
Sean and his team work with an outsourced IT company who packages social media content for them, but he is continuing to humanize his brand as much as he can through individual efforts.
Some examples of this type of content has historically been:
Consumer compliments/Google reviews
Community involvement
Content from industry events
Team bonding events
There are many agencies who can create this content for you, but Sean believes you don't need to have a dedicated content creator to make social media work for your agency.
What Would You Say To Someone Who Has No Presence Right Now, But Wants To Get Started? (15:30)
Sean's advice was pretty simple: Just start.
You don't have to have to have a content calendar or an in-depth strategy. All you need is a LinkedIn account (either for yourself or for your agency) and a camera to take pictures of things you are probably already doing.
You Might Be Surprised By The Impact Of Social Media In Debt Collection
At the end of the day, transparency on social media is a low-risk endeavor that can have massive pay-offs. You might even be pleasantly surprised at the the way your online presence transforms:
Better search results when your agency name is Googled
More networking opportunities with new and existing clients
An easier time recruiting new employees by showcasing your culture
Start with one post and see what happens (and don't forget to let us know so we can like and follow your posts!)
About Our Guest
Sean Williams is the Principal and CEO at Williams Rush & Associates. Founded in 2011, their "positive collections" approach has made the agency a proven collection industry leader. WRA is equipped to provide your management and staff with superior service that surpasses all compliance requirements and delivers top debt recovery performance at highly competitive rates.
This information does not, and is not intended to, constitute legal advice; and may not be used as legal advice. Instead, all information is for general informational purposes only.