How to Use Video in Sales For Prospecting [Script Included]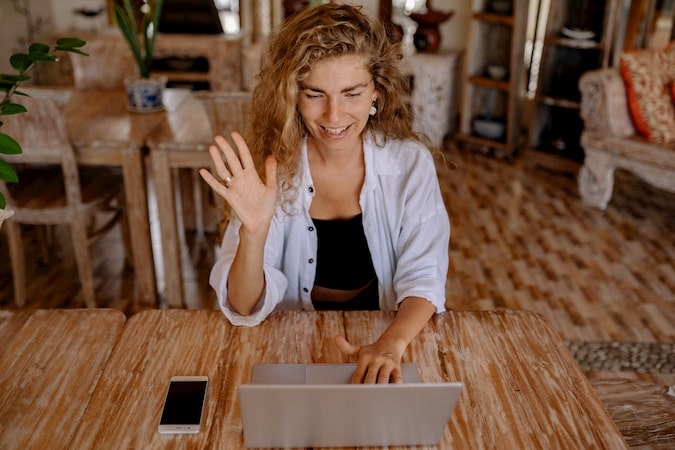 Start Making More Calls Today
Not sure which solution would be the best fit for your needs? We can work with you to find a solution that's right for your business.
get a free quote
So… you want to learn how to use video in sales for prospecting? We were thinking the same thing! Keith Zadig, Relationship Development Representative Manager at Gravy, shared his secrets to creating a memorable prospecting video with us, plus a customizable script to guide your first video.
Benefits of Using Video in Sales [2:35]
Making call after call and sending email after email can get boring. The personal & fun nature of video can break up your day.
Stands Out From The Noise
We all receive an influx of emails everyday, most of them being automated. When was the last time someone sent you a personalized video? I don't know about you, but that kind of outreach would sure grab my attention.
Massive Return On Investment (ROI)
Video allows you to communicate so differently and effectively just by turning on a camera and recording yourself. Little to no monetary investment is needed to get started which is why people often see massive ROI.
Creating your first video will be nerve-wracking; Keith says that's completely normal. Try not to overthink it and keep your focus on recording your message! Your confidence will improve the more you get used to filming yourself. Some things you'll need:
iPhone or laptop – no fancy equipment needed.
Passion & good vibes – bring your personalization, smile, and confidence.
Eye contact – look directly at the camera to connect with your prospects.
Free Vidyard Chrome Extension – integrates with your CRM, allows imports of your videos directly into Gmail, and shows the percentage of video that was watched.
Clean & quiet background – nothing messy or too distracting! Don't treat it as if you were posting a video to be seen by everyone on LinkedIn.
8 to 10 minutes of time per video.
How to Start Incorporating Video [12:40]
Get Comfortable With Video
Start off by creating a couple of videos and share them with your team. You'll feel most comfortable getting feedback from people you know before sending your video to a prospect. Asking for feedback is more than okay; be true to who you are and don't overthink it!
Integrate Video Into Your Daily Process
Find ways to incorporate video into your existing email cadences and social media outreach. Don't be afraid to step outside of your templates though when you find a prospect you have a lot in common with! Use this as an opportunity to personalize your outreach even further.
Follow Up & Track Analytics
When you don't receive a response from a prospect that opened your last email, use the situation to your advantage. One way you can do this is by sending another email to that same prospect, but this time include a video where you mention that you know the prospect is opening your emails (in a non-creepy way of course). End by restating what you love most about their company and your reasons for reaching out.
Get Referred to Decision Makers
Don't you just hate when you receive a response to your email, but the person that responded isn't the decision maker? Well, video can help you embrace and use this situation to your advantage!
First, do your research and find out who the decision makers might be. Then, bring this up to the individual you initially contacted and ask if they can refer you to the decision maker. At this point, you'll want to spice up your email with a video and be sure to mention at the start who you were referred by. In sales, warm intros will help you book a meeting a whole lot faster than a cold call ever would!
If The Prospect Isn't Interested...
Use it as a learning opportunity. Keith suggests responding with something along the lines of "what did you think of my approach? I'd love some feedback!"
Tailor Your Prospecting Videos For Each Channel [17:00]
Get creative with your subject lines! "Did I lose you?" is a great one, especially for when you've been ghosted 👻.
After you've connected with a prospect, record a video within the app (this is the only way it can be done). In that video, make your message all about them and their business. Hit send and follow up with a chat to go along with the video. Something short like "let me know how this sounds to you" to gage their interest.
Sales Intro Video Template + Example [20:55]
Keith showed us an example of what the messaging of his video would look like if he were reaching out to Arbeit as a prospect. The template he used is below. Use it to get started with your first prospecting video!
Step 1: Express Interest in The Prospect & Their Company
"Hey (prospect's first name), it's (your first name) from team (your company). I just wanted to send you some good vibes today. I think it's absolutely incredible how you and the (prospect's company) team are working together to create (insert their company's product, service or customer experience)."
"I would love to chat with you more specifically about how we can help serve you and take (prospect's pain point or responsibility) completely off your plate as our full time focus."
"I'm sure you're crazy busy, but I would love to set up just a quick 5 minute chat with you. What is your availability like? If you're able to hop on a call tomorrow or sometime by early next Monday I'd be more than happy to give you (incentive ie. free DoorDash, Starbucks gift card)."
Yes, using video in sales for prospecting is really that simple. Please feel free to post a practice video on either Instagram, LinkedIn, or Facebook and tag us (Arbeit) so we can hype you up for the real thing!
Best of luck creating your first video 🍀.