Real Estate Communication During The Time of COVID-19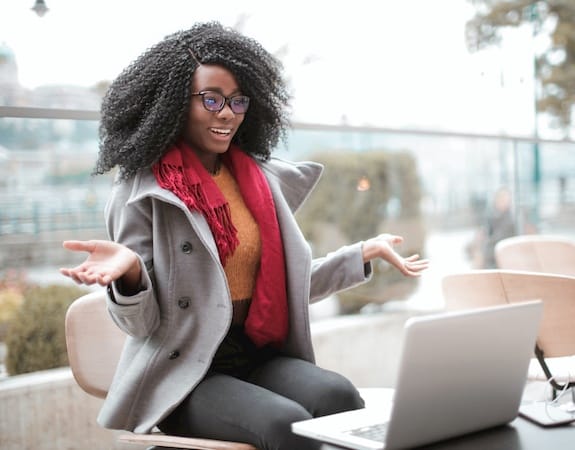 Start Making More Calls Today
Not sure which solution would be the best fit for your needs? We can work with you to find a solution that's right for your business.
get a free quote
How do you stay connected with your team and clients while maintaining social distance? 
Kristi Kaczarowski of The Certo Team through MJ Peterson explains how her team is supporting eachother and their clients, and what this means for the future of the real estate industry. 
How to Communicate With Your Real Estate Team Remotely
Kristi & The Certo Team schedule bi-weekly phone calls to talk about their professional and personal lives. During times of crisis, it's important to focus on social connections in addition to professional communication. The Certo Team is very connected inside and outside of work-life, so they enjoy mixing professional and social communication on their bi-weekly phone calls.
Professionally, they discuss the different deals each person has going on, and support eachother by sharing suggestions and tips. To connect on a more personal level, they alot time for a little bit of fun by doing things like sharing some of the funny happenings at home.
If your team isn't very close-knit or connected, now is a great time to build relationships. Depending on the current communication level & availability of your team you may want to schedule more or less frequent phone calls. Have an outline for what will be discussed during the phone call meeting and let your team know how to prepare ahead of time. Be sure to alot time for your team to bond, discuss what's going on outside of work, and encourage open communication. "You need to laugh!" Kristi says.
Once a month, Kristi & The Certo Team engage in a meeting via video conferencing. The purpose of these meetings is to keep eachother accountable for end of the month goals and results. This is also a great opportunity for the team to share advice and suggestions on how to meet any goals that were missed.
Support Your Team From Afar
Kristi really values being able to rely on and support her team during these uncertain times. Bi-weekly phone calls and monthly video meetings only provide value if your team is able to openly communicate and support eachother through the good and the bad.
Kristi and The Certo Team value being able to communicate openly about the successes and challenges they faced that month during their virtual meetings. It's motivating to know that if you try your best, but don't succeed, that your team is there to support and motivate you to keep moving forward.
Proactive Communication With Clients During COVID-19
Before COVID-19, Kristi was able to interact with her team and clients through happy hours and events hosted by The Certo Team. Since that is no longer possible because of social distancing guidelines and stay at home orders, she and her team have had to become more proactive in the ways they communicate with their clients and eachother.
Consider Your Clients' Preferences
The best thing you can do, Kristi says, is to communicate in a way that is easiest for the client. People are going through a lot right now, so work to make your interactions with clients as pleasant and stress-free as possible.
Also, keep in mind that not everyone is tech savvy! If you're using something like video conferencing, make sure the interface is easy to use and accessible by your client. Kristi explains how she adjusts her approach for clients that aren't comfortable using certain virtual tools, like Authentisign:
"I've actually had to make copies of the documents, highlight everything, drop it off in the mailbox, wait a couple days, then go back and pick it up. And of course explain everything over the phone with them."
And right now, in-person communication is out of the question! Not only with your clients, but with appraisers, buyers and other involved parties. So video may be your best alternative for replicating that in-person
Choose Effective Communication Methods & Virtual Tools
Some of the communication methods and virtual tools that have helped Kristi stay connected with her clients are:
Frequent e-mails
Frequent text messaging
Phone calls
Using virtual communication tools, Kristi is able to obtain signatures from, conduct home showings, see, talk, and write to her clients while social distancing. Virtual tools may not be able to fully replicate your previously normal day to day activities, but they are the best alternatives.
Kristi and the Certo Team take a personal approach in communicating with their clients using these methods and tools. In whichever way they choose to communicate, they make sure to let clients know that they are there to help them. 
Biggest Real Estate Challenges During COVID-19
Some of the biggest challenges that real estate professionals like Kristi are facing due to COVID-19 are attracting new customers and getting sellers to put their house on the market. 
Acknowledge Client Concerns & Empathize
One way that Kristi and The Certo Team are working to overcome these challenges is by empathizing with their clients, and really just letting them know they are there to help them through this and answer their questions.
For example, when asking clients to leave their home for a short while Kristi says it's important to clearly communicate the reasoning behind it. In order to maintain social distancing and follow CDC guidelines you may have to ask your client, the seller, to leave their home for a short period of time so that you can take notes, pictures, measurements, and videos of the property and it' features.
Keep a list of everything you need to get done while the seller is out of their home to ensure you get everything you need for the online listing. Try to limit the amount of times you're asking the seller to leave their home.
Real estate professionals need to communicate clearly. One way that you can explain your reasoning to your client is by letting them know you're taking every step necessary to keep both of you healthy, while eliminating potential friction points in the home selling process.
Communicating and showing properties to buyers during COVID-19 presents a whole other set of challenges. Understandably, buyers can feel uneasy about not being able to walk through the interior of the property. For these clients, Kristi communicates with the seller to set up an appointment where she can walk through the property wearing personal protection equipment, and record a video or video chat with the buyer in real time.
Taking on a strategy like Kristi's can help you provide your buyers with some peace of mind. Currently, buyers have to wait until the home inspection before they can physically walk through the property. That can be 5-7 days after they've already made an offer, which is a big commitment for a property they've never physically visited.
"People are buying houses site unseen," Kristi says.
The reason? Her clients can get out of their contract if something comes up during the inspection. This safety net provides buyers with peace of mind during COVID-19.
When working with a seller, Kristi keeps buyers interested in the property by allowing them to examine the exterior in-person. Kristi warns though that you must check if its okay with the seller, and let them know when the buyer will be stopping by as to not cause any alarm.
Tips for Working Remotely
Kristi suggests incorporating the little things from your previous routine of going into the office into your new work from home routine. Her motivation for the day? Simply, "I got to put lipstick on," she says.
You can't replicate your morning commute (and honestly who wants to), but you can still shower, get dressed, and wake up like you'd normally do when going into the office.  Incorporating the little things from your previous routine into your new routine will make your home office feel more like going to work.
In addition to maintaining the little things in your morning routine, take short breaks and a lunch like you would at the office. Set a timer when you're on break and schedule them ahead of time to keep yourself on track and balanced.
The best part about working from home? You can get a lot done around the house, go for a walk, or hang out with your dog from the comfort of your home. Take advantage of the things that would be a bit trickier to do when you were working in an office. 
If you've seen a slowdown in business, use the extra time in your workday to catch up. Kristi suggests updating your database and contacting your clients, including the ones you haven't spoken to in a while.
If you're looking to build real connections and be more than just another missed call or unread e-mail, Kristi suggests writing and sending out personalized handwritten note cards. They're memorable, not easily ignored, and genuine. Perfect if you're looking to stand out from the crowd (in a good way).
"At this time, anybody would love to get anything but a bill," she says.
How COVID-19 is Changing the Real Estate Industry
Incorporating cloud-based communication tools and providing more detailed information prior to showing the home in-person may become a new normal for the real estate industry.
Fortunately, the Board of Realtors has increased the number of online listing photos allotted from thirty-six to fifty. Kristi says this allows her to take photos of all the "nooks and crannies" of the property.
Because buyers are unable to physically walk through the property, you have to change the way you approach taking photos for the listing. Use the increase in allotted listing photos to your advantage by showing more details, the pretty and the ugly.
The hot water tank, furnace, air conditioner and sump pump are obviously not the prettiest things to look at, but they are more important for buyers to see on the listing now that they're unable walk through the property. Additionally include close-up photos of the features you want to highlight like crown molding, granite countertops, hardwood flooring, windows, skylights, light fixtures, showerheads, cabinetry and the ceiling style.
If you find yourself running out of room for these more detailed photos, limit your exterior photos to one or two. Although the buyer cannot walk through the home, they can drive by and see the outside of the property!
The maximum number of characters for the property description has also increased significantly. This allows agents to share more information on the property, potentially attracting more serious buyers. We'll have to wait and see if this change sticks after the pandemic.
In the future, including more details on the listing could become more commonplace. Attracting more qualified buyers upfront saves time for you and the seller!
Virtual home showings may take some time to get used to, but they do allow for greater flexibility when attracting buyers. Potential buyers are easily able to attend open houses from the comfort of their home, using streaming tools like Facebook live. The ease of access could potentially improve open house attendance.
Some realtors believe that the current trend of implementing virtual communication tools is just a phase that will pass. Unfortunately, real estate professionals that fall under that line of thinking may struggle to bounce back after the time of COVID-19.  Kristi believes that the trend of moving towards virtual tools and expanding remote capabilities will continue to accelerate long after the pandemic.
In the future, using virtual communication tools alongside in-person interactions will prove to be more effective for real estate professionals and their clients. Why? The efficiency and "work from anywhere" characteristics of virtual tools improve productivity and increase flexibility. Alongside genuine in-person interactions, the two perfectly complement eachother. Additionally, virtual communication tools allow real estate professionals to communicate with clients when in-person interactions are not possible, like in the case of out-of-town clients.
To learn more about how COVID-19 is effecting the real estate industry, see our recent post that outlines additional ways for industry professionals to navigate the impacts of the pandemic.