3 Ways to Collect Opt-In Consent for Debt Collection Communications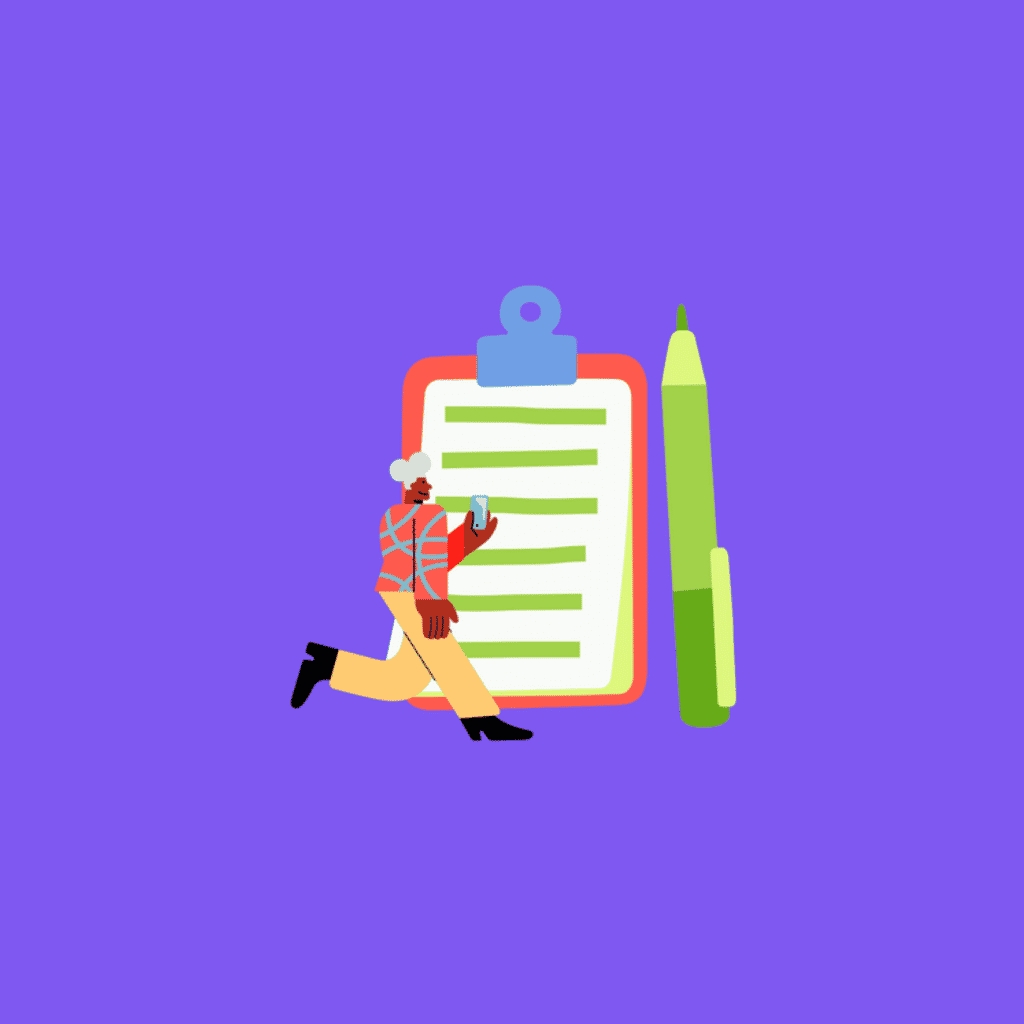 Start Making More Calls Today
Not sure which solution would be the best fit for your needs? We can work with you to find a solution that's right for your business.
get a free quote
Opt-In (NOUN): Express consent from a consumer that you are allowed to contact them on a specific channel of communication.
You may not have heard of opt-ins until recently, now that omnichannel methods of communication like texting and email are more accessible.
The reality is that opt-ins were still relevant even when all agencies did was call consumers. Even then, agencies still needed the opt-in consent to do so.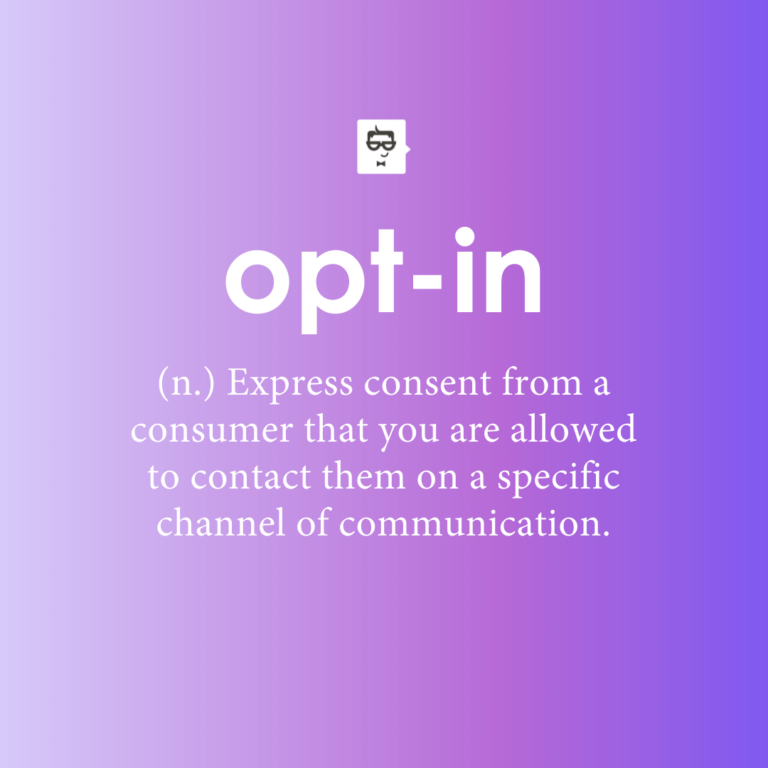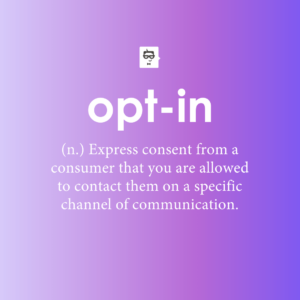 Building out an opt-in collection process should encompass any channel of communication your agency dreams of experimenting with – even if you aren't doing it yet.
We believe your opt-in process buildout should also be accessible to you today. It shouldn't take months to coordinate.
We sat down with our very own Product Manager and Opt-In expert, Kaitlyn Filippi, to learn three ways to collect opt-in consent: 
Verbally, over the phone
Through a website form
Via your letters or validation notices
Watch our conversation with Kaitlyn or scroll to read how you can start collecting opt-ins, right now.
Method One: Collecting Opt-In Consent Over The Phone
We can't guarantee this, but we have a pretty strong hunch that most debt collection agencies have some sort of phone system in their office.
Even if that's all you have, you have everything you need to start collecting opt-ins. 
The real-life conversations with consumers are one of the best times to ask for opt-in consent – and it doesn't have to be complicated, either.
Ask them:
"Can we text you information about your debt?" 
"Can we email you with information about your debt?"
All you'll need to start collecting opt-ins verbally is two things:
The ability to record your calls
A way to keep track of these opt-ins
Talk to your vendors about their call recording policies and procedures. As for a way to keep track of opt-ins, most collection softwares offer easy ways to notate accounts.
If you don't have an easy way to notate your account or you don't use collection software, we created a free document that can be used to track opt-in consent. 
No matter how advanced your software is or what tools you have available to you, all you need is a phone and an excel sheet to start collecting opt-ins verbally, right now.
You can either exit out of this blog post and get started, or keep reading to learn a couple more advanced ways to collect opt-in consent.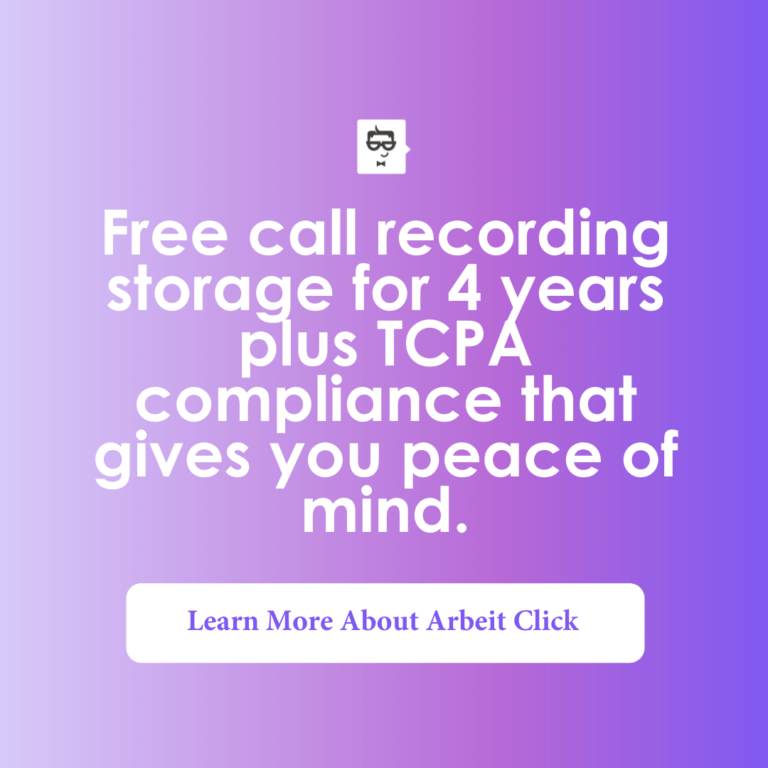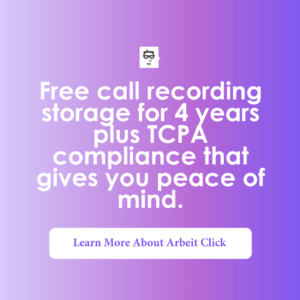 Method Two: Collecting Opt-Ins Via A Form On Your Website
One of our mantras here at Arbeit is investing in your brand presence as a debt collection agency. Being proactive about your reputation as an agency is, contrary to some opinion, one of the most consumer-friendly things you can do.
Part of this mindset is maintaining an easy-to-use website that addresses your consumers. It can be reassuring for a consumer to google your company name and find a legitimate landing page that informs them who you are and what options are available to them. This type of landing page is also a great place to collect opt-ins.
We recommend two easy options to collect opt-ins on your website – one free, one paid.
A free way to collect opt-ins via your website is to link to a Google Form. 
Google Forms are a free survey tool. You can customize questions and collect data on any topic.
We created a template form you can start using today. 
At Arbeit, we use Zoho Forms as a way to collect information from website visitors and clients. It costs $300/yr.
Zoho Forms offers additional customizations. You can specify rules for the form – for example, if they choose not to opt-in for texting, you can direct them to a question that asks if they prefer to be contacted by email instead.
Method Three: Collecting Opt-Ins Via Collection Letters
As Kaitlyn explains, the best case scenario in the world of opt-ins is for the consumer to initiate communication on a given channel. 
It's of course great from a compliance standpoint, but it also signals to you that this is the method of communication this consumer prefers, and you should act accordingly. 
There are two ways to collect opt-ins via letter – asking the consumer to contact you on different channels, or by scanning a QR code.
Ask The Consumer To Contact You First
Include a conspicuous notice on your letters asking for an opt-in. Some examples of verbiage:
"Do you prefer to text? Text us at 716-751-5500."
"We are also reachable by email at services@arbeitsoftware.com."
Ask The Consumer To Scan A QR Code To Opt-In
Include a QR code on your collection letters that link to the Opt-In form you created above, with Method 2.
There are many free QR code generators. Here is our favorite option. 
On your collection letters, encourage the consumer to scan the QR code to be brought to a form where they can opt-in to their preferred channel of communication.
Conduct Testing To Find Out What Method Works Best For You
As Alex explains, there is no silver bullet to your opt-in collection method. Try out one at a time, or all three at once, and see what works.
The important thing is to start today, and give yourself a giant competitive advantage when it comes to the future of collection conversations.
Any changes you can make in the direction of consumer preference will be a positive one.
This information does not, and is not intended to, constitute legal advice; and may not be used as legal advice. Instead, all information is for general informational purposes only.