7 Debt Collection Techniques to Succeed in 2022 (From Collectors)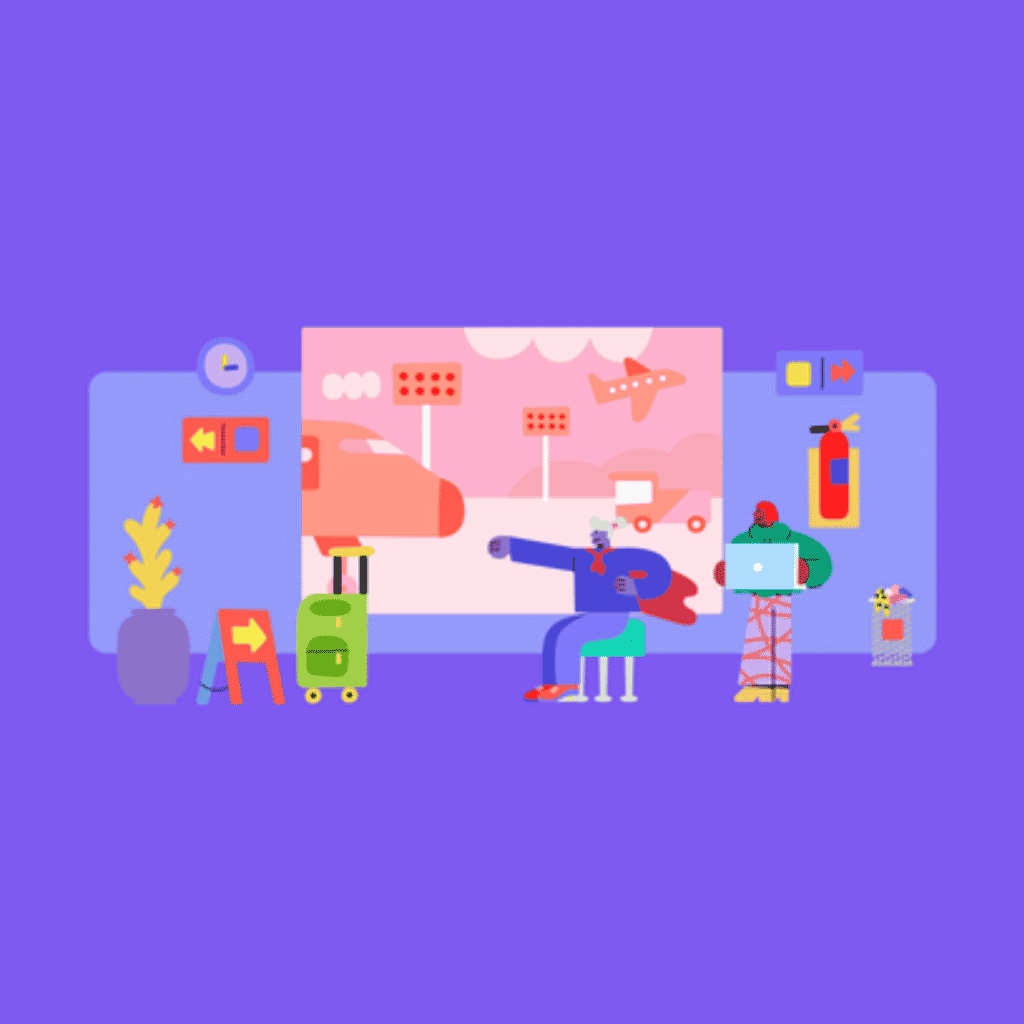 Start Making More Calls Today
Not sure which solution would be the best fit for your needs? We can work with you to find a solution that's right for your business.
get a free quote
In 2021, we saw landmark caselaw (think Hunstein and Facebook,) new regulations, and new call blocking and labeling measures. Needless to say, these changes required a lot of resilience on the part of the industry.
While leadership worked behind the scenes, agents were on the front lines, putting these changes into practice.
We spoke to seven of these agents to learn the debt collection techniques they adopted, and how others can do the same to succeed in 2022.
Here are 7 debt collection techniques to succeed:
Provide a consumer with all their options
Master the art of listening
Don't be afraid to ask questions
Avoid negative words like "Can't" or "Unable"
Become the consumer's ally
Keep lines of communication open
Stay positive and observe your energy
Debt Collection Technique One: Provide A Consumer With All Their Options As Soon As You Know They Can't Pay In Full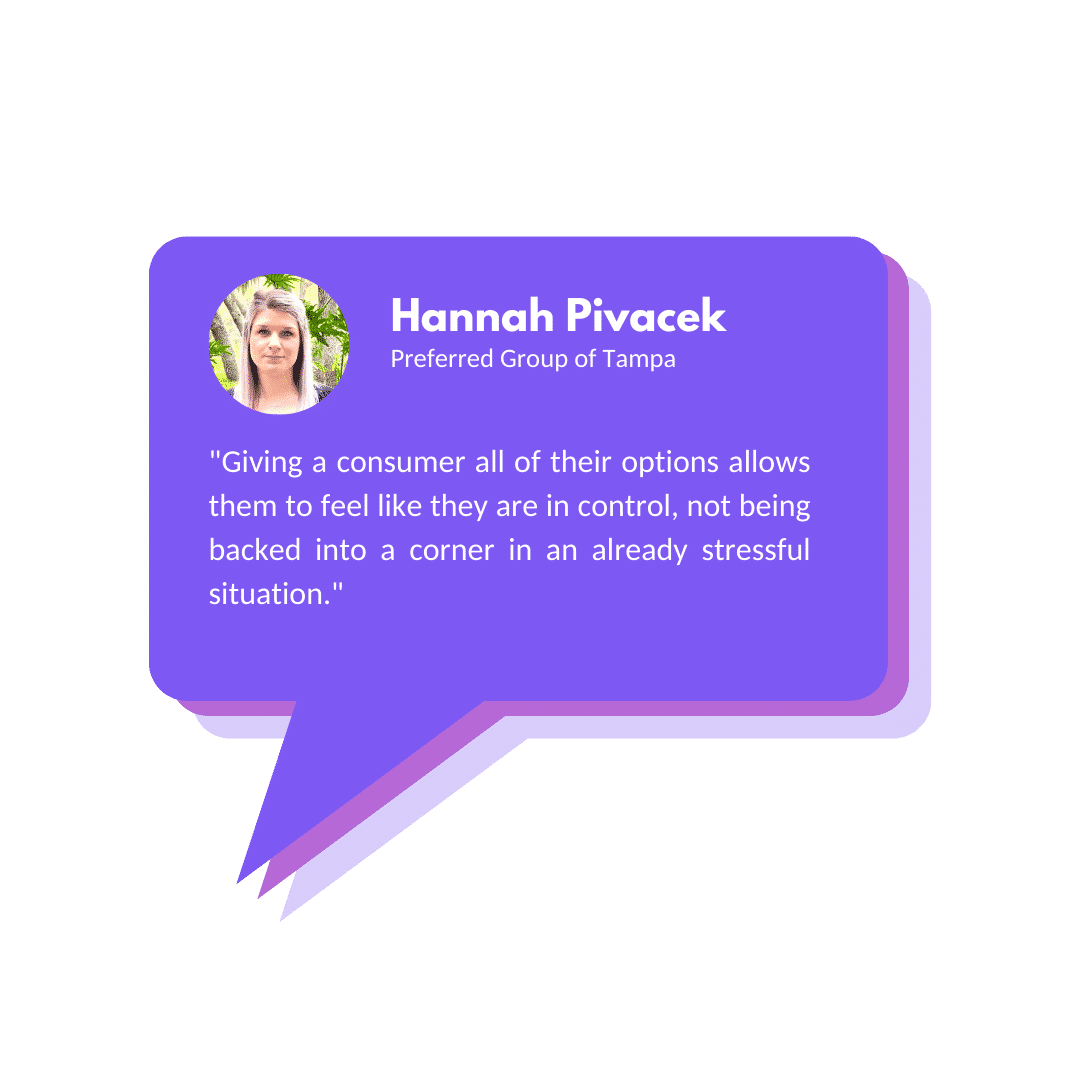 The number one tip from Hannah Pivacek at The Preferred Group of Tampa  is to give a consumer all the payment plan options they have as soon as it's clear they cannot pay in full.
Giving them all their options will help them feel like they are in control of their situation and not being backed into a payment plan they didn't choose.
Hannah advises that this keeps the tone of the conversation positive, especially because the consumer is in an already stressful situation.
Debt Collection Technique Two: Learn The Art Of Listening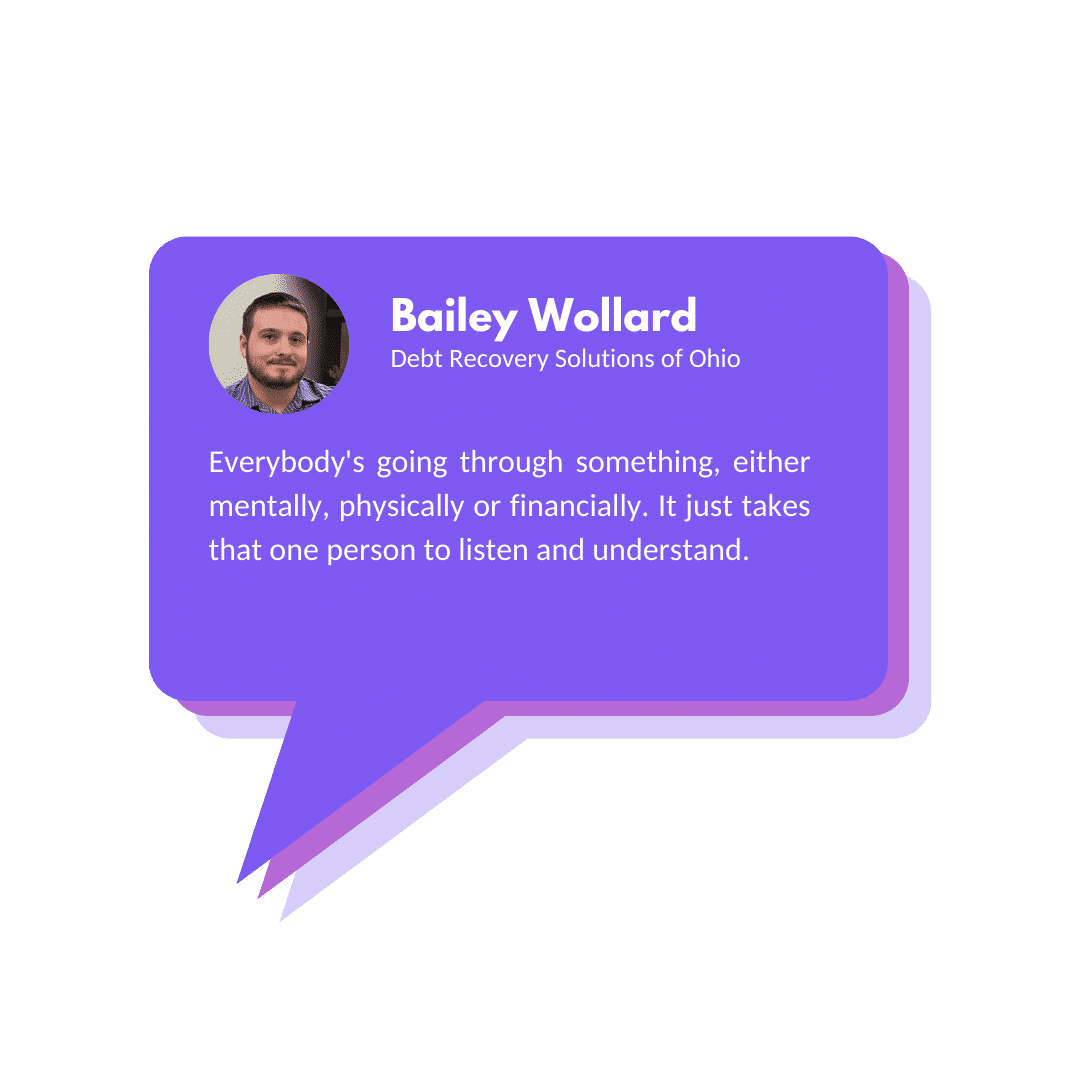 Bailey Wollard of Debt Recovery Solutions of Ohio shares that mastering the art of listening is one of the best debt collection techniques that an agent can learn.
According to Psychology Today, the art of listening requires three behaviors:
Be respectful
Talk less than you listen
Challenge assumptions
Bailey explains how listening and understanding a consumer's situation can go a long way in putting the consumer at ease.
This will likely lead to a payment plan, or at least start a conversation to put things into motion.
Debt Collection Technique Three: Don't Be Afraid to Ask Questions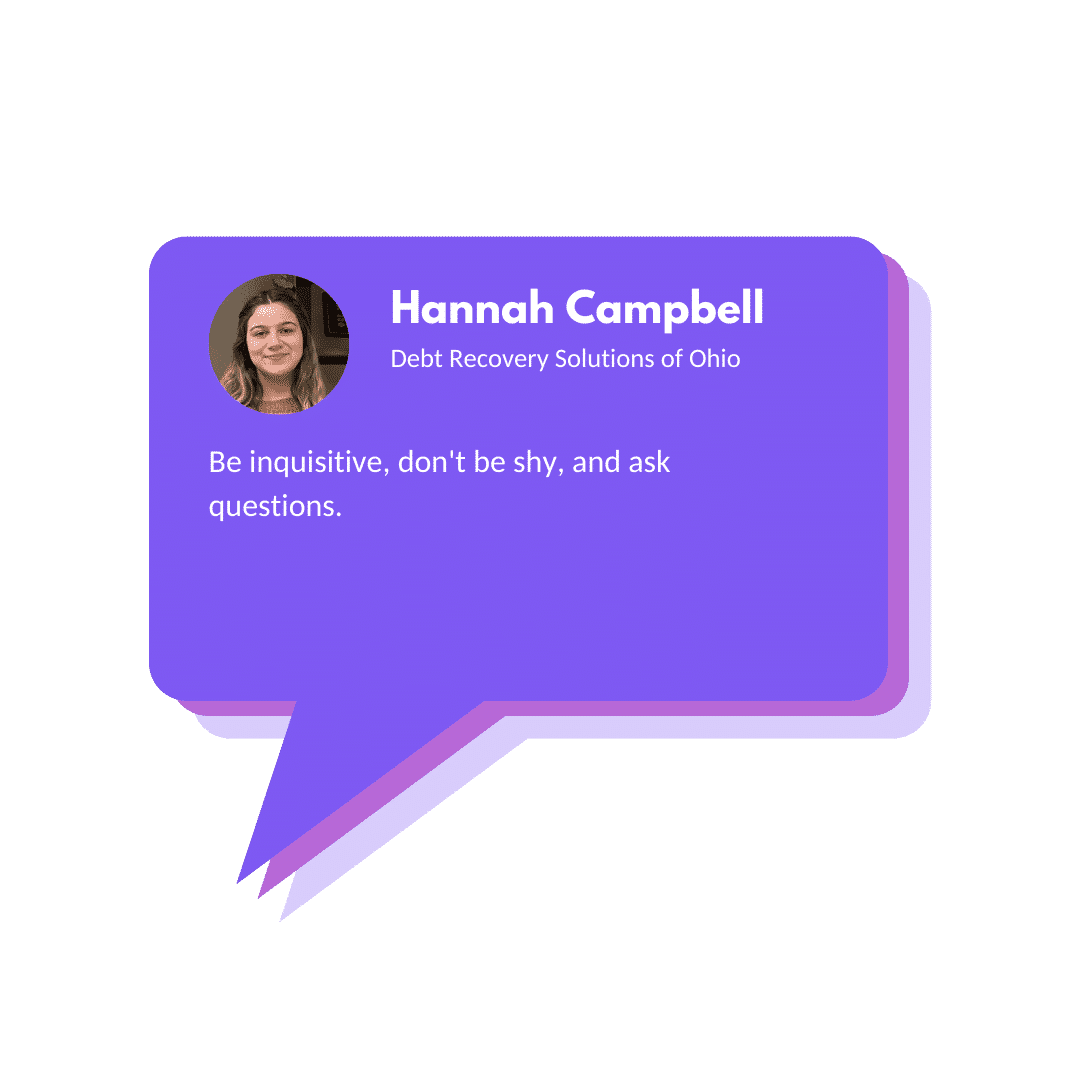 Hannah Campbell has only been with Debt Recovery Solutions of Ohio  since April, so her number one tip to succeed is to ask questions.
In order to do her job well and come to the best possible solution for the consumers she works with, questions have become an essential part of Hannah's days.
Seeking to understand and empathize with those around you – both internally and externally – can have a huge impact on your ability to reach mutual agreements.
Debt Collection Technique Four: Communicate Effectively By Using Positive Words and Phrases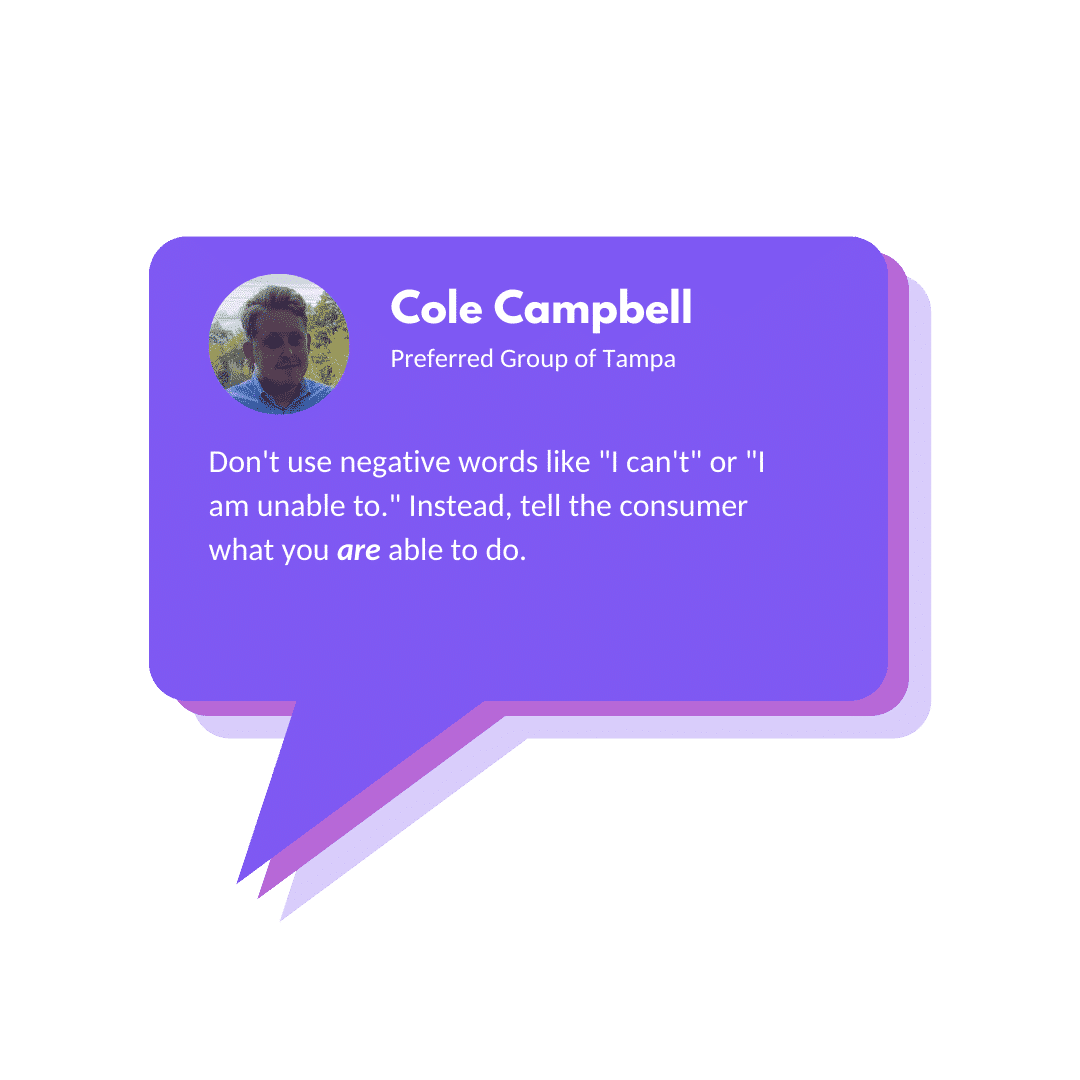 Experienced collectors like Cole know that most debt collection techniques are really sales techniques.
Be careful how you use negative words and phrases like "I can't…" or "I am unable to."' Keeping the consumer focused on what you can do for them, and how you are able to work with them, will lead to a more positive outcome.
Debt Collection Technique Five: Become The Consumer's Ally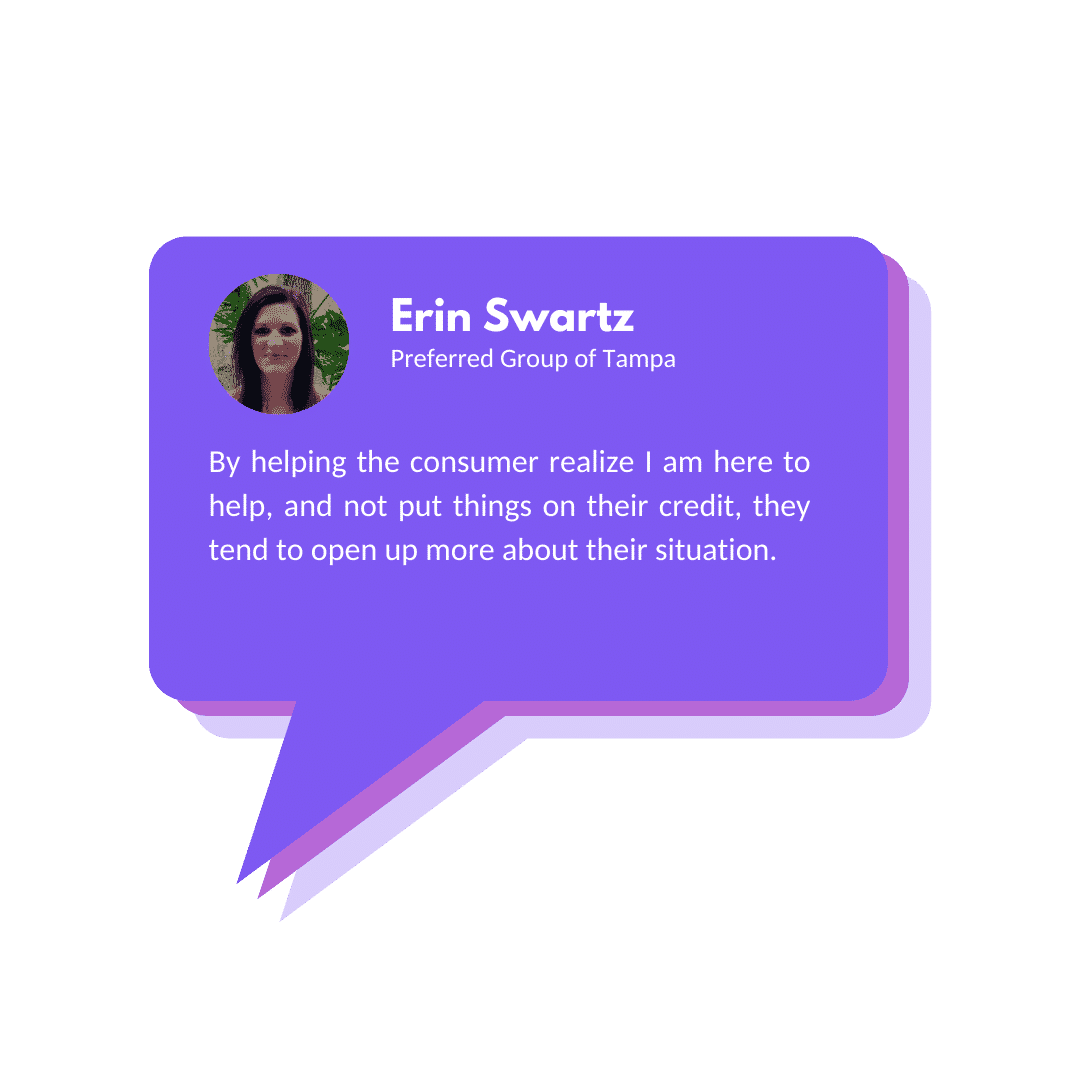 The ongoing challenge the collection industry faces is the stigma surrounding what they do.
After 5 years in the industry, Erin Swartz has found that becoming the consumer's ally, not their enemy, is a great way to encourage the consumer to open up about their situation.
There is power in an open conversation, and if a consumer gets to this point, it is then the collector's responsibility to find the best possible solution for their situation (within company guidelines.)
Debt Collection Technique Six: Keep Lines Of Communication Open On All Channels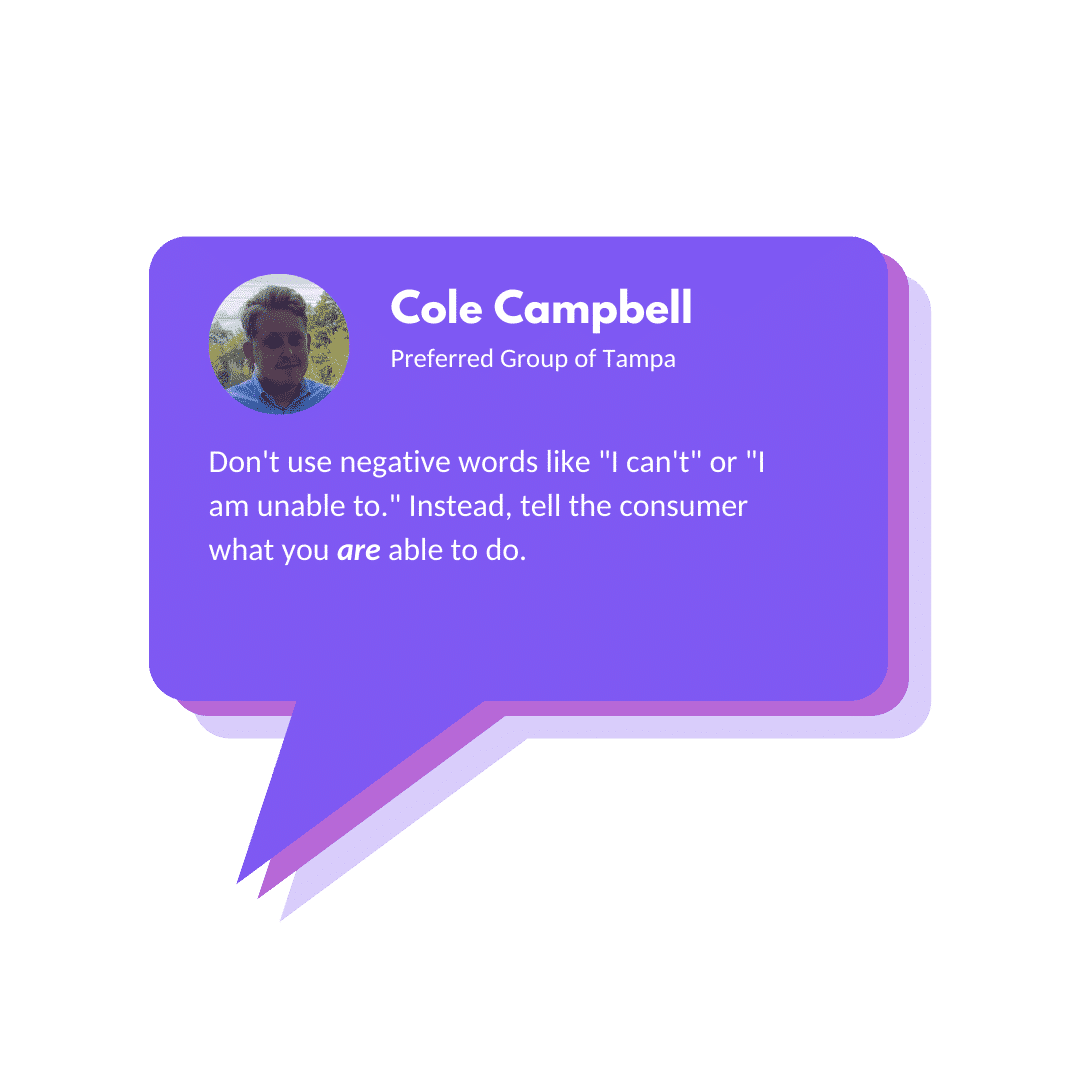 In Marta's five years of experience as a collector, she has found that keeping lines of communication open is the best way to reach payment in full with consumers.
Now that there are several channels available to communicate with consumers (so long as they opt-in,) agents can keep lines open however the consumer prefers. For consumers on payment plans, this inevitably leads to better conversations and an increased likelihood to payments in full.
Debt Collection Technique Seven: Stay Positive and Observe Your Energy
Mika Boulware of Willliams & Fudge shares how the energy you project during conversations is powerful.
Consumers can often sense your energy and will feed off of it, one way or another. By keeping your energy positive, you will have a much more pleasant conversation that leads to better results.
Take these debt collection techniques with you into 2022
You may have noticed a common theme in all of these techniques – consumer-centric empathy.
Approaching collections with empathy, understanding and positive energy will lead to better outcomes in an increasingly consumer-centric world.