5 Digital Payment Channels for Better Accounts Receivable Management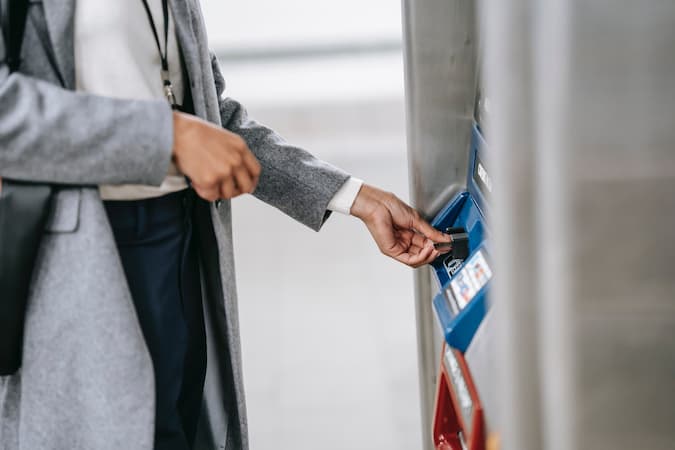 Start Making More Calls Today
Not sure which solution would be the best fit for your needs? We can work with you to find a solution that's right for your business.
get a free quote
The current pandemic is turning many industries on their heads, and Accounts Receivable is no exception.

Social distancing and lockdowns are now recommended across the country to slow the spread of COVID-19. This new way of living has many agencies scrambling to set up remote work capabilities to minimize disruptions to their business while keeping their staff safe.
An important part of this work-from-home equation is a way to accept secure digital – ideally self-serve – payments to keep revenue coming in. Accounts Receivable teams that have these types of payment methods in place are already at an advantage. Those that don't need to catch up fast.
Here's a list of the digital payment options that will make your transition to a remote workforce as easy as possible.
5 Digital Payment Channels You Should be Using
#1: Online Payment Portal
An online payment portal is perhaps the most important digital payment channel to offer. Moving employees to remote work is likely to cause some disruption to your daily operations. Offering online payments ensures at least one uninterrupted revenue stream, as it doesn't rely on staff or open business hours.
Be sure the software you choose is secure and easy to use. For the best consumer experience, you may consider finding a portal that can be branded to match your company's website.
Text messaging has become the preferred communication method for many consumers over the past few years. It's also a way to engage with consumers without inbound or outbound calls, which may be difficult to continue while transitioning your call center operations.
Texting can also be useful for sending payment requests as well as payment reminders. Text payment reminders are a great way to decrease failed payments, as they help consumers remember to correct expired card information or reschedule automatic payments they know will be declined due to insufficient funds.
Many consumers are also navigating how to work from home, possibly in shared spaces with partners, family members or roommates. Taking a call from an accounts receivable professional in this situation may be intrusive or embarrassing. Email communication is a more discreet, convenient way to communicate with and arrange payment from consumers.
#4: Interactive Voice Response (IVR)
Consumers entering their own payment information makes PCI compliance easier to continue following while you move your workforce remote. Again, self-serve options allow for revenue continuity when other portions of your business are in flux.
Some agencies have found it challenging to discover how they can adhere to call recording moving the workforce remote. Web chats provide a written record of the conversation your agent has with their consumers, helping to maintain compliance while making the switch.
Web chats can facilitate real-time payment negotiation with consumers. If used in this manner, agents can also direct consumers to the digital payment channel they prefer to secure payments. Some payment softwares also offer e-signature and payment links that can be passed to consumers directly within the web chat.
Note: An Updated Website is Vital
Your company's website is the heart of your digital presence. It should be used to gain consent for email and text, direct consumers to your online payment portal, share your IVR payment phone number and more. If you offer the above payment options but don't have a modern, user-friendly website backing them up, your efforts may not succeed.
Remember, the rise of digital interactions with companies has also created a rise in scams. Building trust with consumers is already a vital part of debt collection. If consumers don't know who you are, or think you are trying to scam them out of money, they will not pay. Updating your website is one of the best ways to build legitimacy for your agency and inspire that trust. Include consumer reviews, good BBB ratings, or any other trust symbols you have that illustrate your positive reputation.
Many experts expect social distancing to become the new normal for quite some time. Employees are getting used to remote work and companies are investing in equipment and logistics to make this possible. It's likely that a larger portion of companies will keep at least some work-from-home capabilities after the current danger has passed. Making these adjustments now will better position Accounts Receivable businesses well into the future.