How Debt Collection Agencies Can Implement Work From Home Policies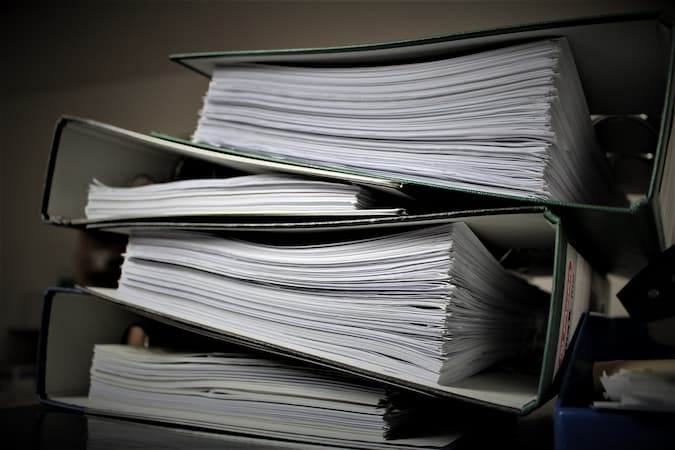 Start Making More Calls Today
Not sure which solution would be the best fit for your needs? We can work with you to find a solution that's right for your business.
get a free quote
Along with the rest of the world, the credit and collections industry is adjusting to the "new normal" brought about by COVID-19. 
As of March 23, many states have ordered all non-essential businesses to work from home, causing many companies to scramble to supply their employees with everything they need and make difficult decisions about their future.
"The industry will get through this," said Joann Needleman of Clark Hill Law. "However, this crisis has exposed weaknesses and impracticalities that exist in a 21st century world. After the crisis is in our rear-view mirror, there will be significant soul-searching to rethink the industry's infrastructure which will impact consumer engagement in the future as well as inevitable operational changes."
Work from Home Orders and Regulations in Place
The following are the logistical components and outcomes of COVID-19. If you would like to skip to how to implement work from home policies, click here.
Areas with "Stay at Home" Orders
As of Sunday, March 22, the following areas are cracking down on residents movements:
San Miguel County, Colorado, is under a shelter-in-place order until April 3.
Athens-Clarke County, Georgia, is under a shelter-in-place order until April 7.
Blaine County, Idaho, is under a shelter-in-place order.
California Gov. Gavin Newsom announced a statewide shelter-in-place order Thursday evening.
Gov. Andrew Cuomo on Friday announced that all New York residents must stay home "to the maximum extent possible," effective 8 p.m. Sunday, March 22.
Illinois Gov. J.B. Pritzker on Friday announced a "stay-at-home" order that began Saturday and will last until at least April 7.
In Connecticut, Gov. Ned Lamont on Friday announced an executive order directing all nonessential businesses and not-for-profit entities in the state to prohibit all in-person functions if they are able to, effective 8 p.m. Monday.
Oregon Gov. Kate Brown on Friday told residents to stay home, calling the directive "both an order and a public awareness campaign."
New Jersey Gov. Phil Murphy announced Saturday that he would be ordering residents to stay at home, effective at 9 p.m.
Pennsylvania Gov. Tom Wolf ordered all "non-life-sustaining" businesses to close Thursday night.
Work from Home Licensing Requirements Were Relaxed
According to InsideARM, several states have relaxed their work-from-home licensing requirements for debt collection agents. Typically, in order to work out of their residence, a debt collector would need to register his or her address as a branch office with state regulators. Several states are temporarily allowing an exception to this requirement.
Here are the states that have made the announcement (as of March 16)
Connecticut
Idaho
Oregon (email sent to licensees)
Massachusetts (email sent to licensees)
Michigan (not quite as clear, but a memo from Mich. Dept. of Health and Human Services recommends working from home "when feasible")
Minnesota
Nevada
Don't be afraid to ask governing bodies to relax requirements, or leverage your licensing vendor to ask questions on your behalf.
Areas that Have Suspended Certain Types of Collection
Chicago Mayor Lori E. Lightfoot announced that the city of Chicago will be temporarily suspending debt collection practices and non-safety related citations and impounds, as well as penalties for late payment taking effect through April 30, 2020. The order pertains to debt owed to the city of Chicago.
New York Attorney General Letitia James and New York Governor Andrew M. Cuomo have announced that effective immediately, New Yorkers with student, medical, and other State-referred debt will have payments frozen for at least 30 days.
In Nevada, all collection agencies holding a license or certificate under Nevada Revised Statutes Chapter 649 and located out-of-state must cease collection efforts with Nevada consumers/residents effective midnight March 20, 2020, until April 16, 2020
How Debt Collection Agencies Can Successfully Transition to Remote Work
Here is what Joann Needleman of Clark Hill Law went on to say about why any investment the ARM industry makes on remote work during this time should be leveraged for the future of the collections industry:
"The impact from COVID-19 will not discriminate; both sides of the equation will be equally impacted.  There is no more business as usual, rather, business for the future."
With that, here are Arbeit's tips for working from home as a debt collection agency.
Understand Consumer Preference
What we heard from Tim during this interview was the importance of understanding consumer preference. We believe this concept is more important now than ever.
Consumers are not only scared about the virus, they are financially vulnerable. They are going to have lots of questions, and in order to best get them the answers they need, it will be vital for agents to communicate on the consumers terms.
It is a scary time to invest in new software, but whether it's a text message, an e-mail, a letter, a chat bot or a phone call, agencies must think about how to make themselves and their services accessible to consumers – not just now, but for the foreseeable future.
"After the moratoriums and bans on collection of debt are lifted, companies will need to be creative – not to mention highly sensitive – to the needs of the consumer. Further, maintaining a high level of integrity will ensure that our industry is not associated with the fraudsters and scammers who will be praying on consumers in vulnerable situations," says Joann.
As we mentioned earlier, it's a scary time to be in debt. With that said, there are still ways to work with consumers to relieve their debt. ACA Member and president of American Profit Recovery Jeff DiMatteo shared a message with his network:
"Regardless of the situation in front of us, our professional team always strives to create a respectful and kind dialogue with your customers. That has never changed, and it continues right now. We will always speak to your customer with the understanding and care they deserve."
President of ACA International Roger Weiss said the following: "Even amidst the turmoil and uncertainty currently plaguing the country, professional debt collectors across the country are a resource for consumers. These consumers need assistance and direction as to how to pay or dispute a bill, receive clarification concerning the source of a debt, develop a payment plan which could include halting collections in certain circumstances, and identify potential identity theft."
Providing empathy to consumers means offering sympathy, solutions, understanding and financial education. See the COVID-19 situation as an opportunity to change the negative perception of the debt collection industry. Listen, help and educate consumers rather than focusing solely on payments.
Considering many consumers' financial positions as a result of COVID-19, find ways to arrange for a future repayment plan rather than attempting to collect right up front. Now is not the time to bother consumers that are completely unable to pay back their debts – that's just a waste of your agency's and the consumers' time.
Now is the perfect time to provide collectors' with additional training resources to help them better empathize with consumers.
IT Tips for Working from Home
George Allen of Piedmont Outsourcing recommended that agencies "try to have the fastest speed offered by your ISP. Slow internet speed will kill CRM software and phone capabilities."
We also recommend purchasing a VPN to ensure your data is secure.
Create written guides and how-to documents for software that staff will be using. Whenever possible, make sure devices encrypt data at rest, to protect data on the device if it is lost or stolen.
Finally, make sure your software is compatible with work from home requirements. (Here is where we mention our software is accessible and easy to use for agents who need to work from home. Learn more here. Also, we can help you set up work from home functionality even if you are not a client of ours. Call 716-751-5500.)
Hardware You'll Need to Work from Home
Generally speaking, the only hardware you will need to operate as a debt collector from home is a headset, a computer, and an internet connection. If your staff does not have one or any of these things, consider purchasing and providing them to a select number of collectors whom you trust.
If you are providing your staff with hardware like laptops and headsets, make sure that staff know what to do if their device is damaged, lost or stolen. That includes who to report it to. Staff who fear getting into trouble are less likely to report lost devices quickly, so make sure it can be done in a blame-free way.
Facilitate Compliant & Secure Home Workspaces
Secure consumer financial data and protect your agency against potential lawsuits by taking steps to ensure the security of your collectors' home workspaces.  Consider the following steps to create a working environment in your collectors' homes that is similar to your agency:
• If you haven't already, perform background checks on employees before allowing them to work from home
• Ask collectors to provide you with details on who is regularly in their home to ensure those individuals aren't a potential liability
• Lighten the burden of daycare costs for pets and children to encourage collectors to utilize these services and reduce distractions while working from home
• Utilize cloud-based software to give supervisors the ability to remotely listen in and monitor collectors' phone calls in real time
• Require that the USB & print capacities be locked on your collectors' home computer to protect consumer financial data
• Create a teleworking agreement between your agency and employees that outlines clear expectations and rules to follow when working from home (no "selfies" in their workspace, maintain distance from others during working hours, the right to inspect collectors' workspaces if need be, etc.)
• Enable automatic encryption of any consumer information entered into your collectors' computers
• If you feel it's necessary, consider having your collectors' place a video camera in their workspace so that you can ensure the job is being done compliantly in real-time
• Have collectors complete additional compliance training to refresh their memory on necessary protocols and precautions
Don't Forget to Communicate
When coming up with a work from home policy, client communication is key. If your clients are requesting that you stop collecting during these trying times, try educating them on the importance of communicating with consumers throughout the crisis.
Regularly communicate with supervisors to ensure they have everything they need to manage collectors remotely. This will facilitate a more confident and calm staff that encourages collectors' to excel while working from home.
When implementing new work from home security measures and guidelines for your collectors' make sure to explain the reason behind those. Your employees don't need to be micromanaged, they need someone who takes action to facilitate their success. These are tough times for everyone, so don't forget to check on how your collectors are feeling about the situation and encourage them to talk openly.
Take Advantage of Free Online Resources
There is a free version of Slack, a collaboration software, that can help to unify communication across businesses.
LinkedIn is offering 16 professional development videos free of charge. The lessons include tips on working remotely, maximizing productivity, and managing stress.
Microsoft has started offering a free trial of the premium plan for its Teams chat app, according to Business Insider. That trial will allow users to record meetings and take advantage of 1TB of storage, neither of which are available on the normal free version. Microsoft is making the extended premium trial available for six months.
Google will allow free access to the enterprise version of Hangouts Meet to all G Suite and G Suite for Education users. That plan includes up to 250 users per call, the ability to record meetings, and livestream capabilities for up to 100,000 viewers until July 1, 2020.
Cisco is offering the free version of its Webex service with no time restrictions. In addition, it will allow up to 100 meeting participants and has added toll-free dial-in features with a  90-day license for businesses that are not already customers.
Arbeit is a powerful, and easy to use contact solutions provider that empowers businesses to have pleasant conversations with consumers. Innovative by nature, we are constantly listening to and understanding the businesses we partner with and developing long term industry relationships that allow us to be proactive in anticipating industry needs.
If you have questions about setting up your office to work remotely, don't hesitate to reach out, even if you are not a client of ours.