3 Ways to Promote Your Business Outside Social Media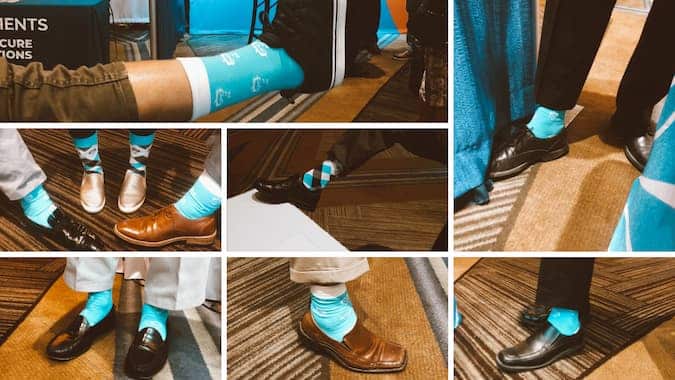 Start Making More Calls Today
Not sure which solution would be the best fit for your needs? We can work with you to find a solution that's right for your business.
get a free quote
Whether you are on the marketing team or not, promoting your business is a full-time job – and the social media jig is up.
Let's start with a fact that shouldn't come as a surprise to anyone: Social media is saturated.
According to Social Media Today, there are 2.27 billion users on Facebook. Of those users, 70 million are businesses, and 5 million of those businesses use Facebook to advertise.
Instagram is slowly catching up, with 1 billion active users. Of that number, 25 million are businesses. And most notably, 5.67 billion U.S. dollars were spent on Instagram marketing in 2018.
You can probably imagine similar figures for Twitter, LinkedIn and the like.
At the End of the Day, Statistics like these are Useless.
If you're reading this article, you presumably care about social media marketing and already know how difficult it is to be seen organically. We could get into engagement metrics, algorithms and what kind of content stands out, but there are enough articles about that already, wouldn't you say?
Instead, I want to talk about something else. Namely, more tangible ways to market your brand. Based on the last year and a half or so I've spent marketing SaaS, I came up with 3 ways that have worked for us, although there are surely hundreds. Let's talk about them!
Before you start picturing branded koozies in a trash can, I have a story.
Last year, five of us locked ourselves in an office for one hour. We knew that by the time we left, we wanted to have an idea for a creative swag campaign. The piece needed to be an expression of everything our brand was: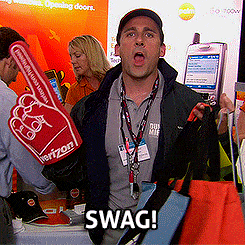 Personality: Fair, Innovative, Relentless, Energetic, Confident, Adaptable, Fun, Intelligent
Promise and Mission: It is our mission to create software that lets businesses reach consumers in a modern, friendly and less annoying way. Taking a you'll get more bees with honey approach businesses will benefit from this by dealing with happy consumers from the start
Taking all this into consideration, we tossed around ideas with the shared understanding that nothing was off limits. We shouted out ideas and wrote them down, then went through one by one to make sure the logistics would play out. Price, distribution, and most importantly, alignment with our brand were all considerations.
(Note: If you want to know more about how we brainstorm, click here.)
In the end, we decided on socks.
We created a campaign with socks centered around the phrase: "Our software will knock your socks off."
We purchased samples from several different providers and ended up going with 5 different varieties of socks, all tying in our brand colors and essence.

We knew we wanted the socks to be part of our pre-conference strategy. As a niche software provider, we attend anywhere from 10-15 trade shows a year. (We'll get to that later.)
We decided to mail out a pair of socks to everyone attending the conference. Quantifying the data for how many times someone came up to us at the booth because of the socks would be difficult, but it's safe to say 1 out of every 2 booth guests commented on creative and thoughtful the socks were.
In the envelope insert, we asked attendees to wear the socks to the conference for a chance to win a prize.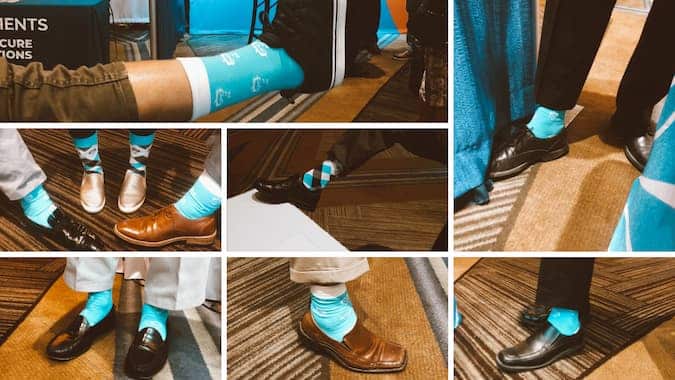 We had great success there, as well. The President of the conference association even wore them on stage!
While we of course used social media to advertise the socks to our existing followers, we were able to reach people we might never have otherwise, if not for the socks. And as it happened, we saw a huge increase in our social media engagement as a result.
It took a lot of creative energy, planning and strategy, but in the end, over the course of the 30-day period we ran the campaign, we saw our LinkedIn page traffic increase by 57%, post impressions increase by 80% and followers increase by 75%.
We recommend that the best way to stand out is to stray from pens and chapstick. Get creative, make sure what you are designing is actually useful, and have fun with it!
Another way to promote your brand outside of social media is to partner with influential, like-minded companies in your industry. No man (or company) is an island. Partnerships like these can happen a few different ways.
Integration
Depending on your product, consider integration as a way to promote your brand.
As a contact software provider, our product integrates with a few different CRMs, and is on it's way to integrating with speech analytics. These partnerships, besides the obvious value to the client, serve us as the marketing team in promoting our company. They not only qualify us as a valuable asset to the industry as a whole, but also make way for press release distributions, an easy way to get the word out about your product.
Guest Blogging
Down the street and around the corner from social media is blogging. Although content marketing tends to be saturated, your audience will likely enjoy a post from someone besides your usual blogger. In the same way, another industry blog might enjoy switching things up by featuring you as a guest.
Exchanging Promotional Materials
If you are a B2C company on a strip of shops, go visit your neighbors and offer to promote their business in exchange for leaving flyers at their shop.
Intentionally get involved in your community and your industry. Here are a few different ways you can use sponsorships as a way to get your business out into the world.
Trade Shows
We attend trade shows for a few reasons – to connect with our customer persona, to meet other vendors in the space, and to stay informed about what's going on in the industry.
There are many ways to naturally promote your brand at a trade show. It'll happen whether you sponsor a session, sponsor a conference meal, or simply exhibit and strategically promote your brand on the trade show floor.
Community Fundraisers
If you want to access your philanthropic side, look for fundraisers being held in your community that are seeking sponsorships. In the past, our company has sponsored an event called Spikes for Tykes. Our business name appears throughout the event's campus, and we opted to include a pair of our socks in the gift bag. It's an easy and fun way to get your name "out there."
Community Events
Join a bar league! Join your local chamber of commerce! Host a pop-up shop! Host a lecture! Get creative but remember to keep your audience and customer in mind. Stay true to your brand.
The more genuinely you go about promoting your company, the better your efforts will fare. This goes for social media as well. Consumers can see through the smoke.