Proposed New York Debt Collection Regulations Explained by an Expert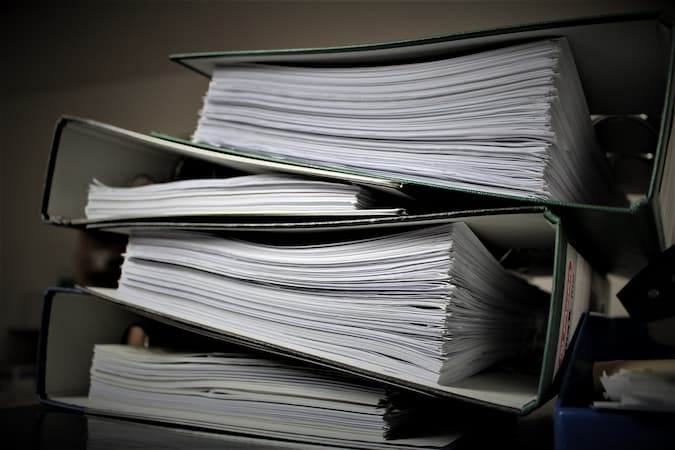 Start Making More Calls Today
Not sure which solution would be the best fit for your needs? We can work with you to find a solution that's right for your business.
get a free quote
Compliance expert Jud Phillips explains what the proposed regulations on debt collection in New York State mean for the industry and how individuals can make an impact. It's not too late to change the final outcome!
New York State's Proposed Debt Collection Regulations [1:15]
Although the CFPB has the potential to be ruled as unconstitutional by the Supreme Court within the next few months, New York has started making efforts on the state-side to provide added protection for consumers.
One thing is certain, the newly proposed protections will have a strong impact on debt collectors within New York State and other states in the future. New York and California tend to set trends for state regulations, so it wouldn't be far off to say that other states could follow suit.
What the Proposed Regulations Will Change
With stricter rules than those currently imposed by the FDCPA, here's what debt collectors & debt collection agencies located within and collecting in New York state won't be able to do under the new proposal:
Remain unlicensed outside of Buffalo, Yonkers & NYC
Call outside the hours of 8 am – 8 pm (reduces the current calling time-frame by an hour)
Make greater than two contacts per week in an effort to reach the same person (reduces the current attempts allowed by five per week)
Engage in any form of electronic communication with a debtor including text messaging, email or social media
Contact a debtor again when a notice is sent within five days of the first contact and there is no response from the individual
Additionally, New York officials would have the ability to come into a debt collection agency at any time, and for any reason to check out its books, documents, paperwork, etc.
For now though, the positive is that private right of action, allowing a private plaintiff to bring an action, is not included within the legislation. An example of private action would be lawsuits from consumers against debt collection agencies that are pursued as a result of perceived TCPA or FDCPA violations.
You can read more about the proposed regulations here.
Will The Proposed Debt Collection Legislation Pass? [5:40]
According to Jud, all signs point to yes. At this moment in time, the question to ask isn't whether it will pass, but rather what it will look like when it passes. For now, it's safe to say that the final legislation will go into effect sometime during October of this year.
It's likely that some amendments to the legislation will pass, while others will not. Because of the consideration of potential amendments, it's hard to tell what exactly the final product will look like. Luckily, because the proposed regulations have not been passed yet there is still time to impact the final outcome.
Negative Impact of Tighter Restrictions on Debt Collection Agencies [7:30]
Small businesses rely on debt collection agencies to recover the revenue that keeps them running. Restrictions like the ones proposed by New York state make it increasingly difficult for collection agencies to recover what's necessary to keep workers well-paid and employed.
The Industry's Response Can Have a Positive Impact
Before the regulations are passed, there's time for debt collection agency owners, employees, and small business owners that rely on third party collections to intervene and have a positive impact on the end product.
Jud explains how because of the responsive nature of state politics, it's much easier for those impacted by the proposed regulations to voice their opinion and share their concerns. Here's what you can do to make a positive impact:
Become aware of the proposed regulations
Call your New York state senator and representative
Set up a meeting where you can share your story
"Debt collection agencies are small businesses, they are family-owned businesses, they're like anybody else, like you and me."
If you decide to share your story with a state senator or representative, make it clear that tighter restrictions punish the good actors in the industry. Show them how by making it nearly impossible for debt collectors to do their job, more people stay unemployed and small businesses have the potential to collapse as a result.
It's crucial to explain why you believe it's a bad bill.
For example, you could explain how the restrictions require you to resort to worse alternatives.
Two Schools of Thought on Debt Collection Regulations [12:25]
Within the groups that are pushing the proposed legislation, two schools of thought exist.
This is the belief that increased government intervention and regulations will help to keep bad actors out of the debt collection industry and protect consumers. The issue here is not the intent to keep bad actors out, but rather the strict regulations imposed. We can all agree that bad actors give the debt collection industry a bad reputation.
People under this school of thought want to make it impossible for any business to collect on a debt they're owed. The problem here is that the negative impact on local economies is not considered.
Additional STeps Debt Collection Agencies Can Take [13:35]
"The beauty of proposals is that they can be changed," says Jud. If you are a New York state debt collection agency or you collect on a debt in New York state, continue to keep a close eye on the regulations that will change over the next few months. You can also begin preparing for the upcoming changes by getting in touch with Capital Compliance Group to get licensed, which the proposed legislation will require.