Hiring, Developing & Supporting Motivated Debt Collectors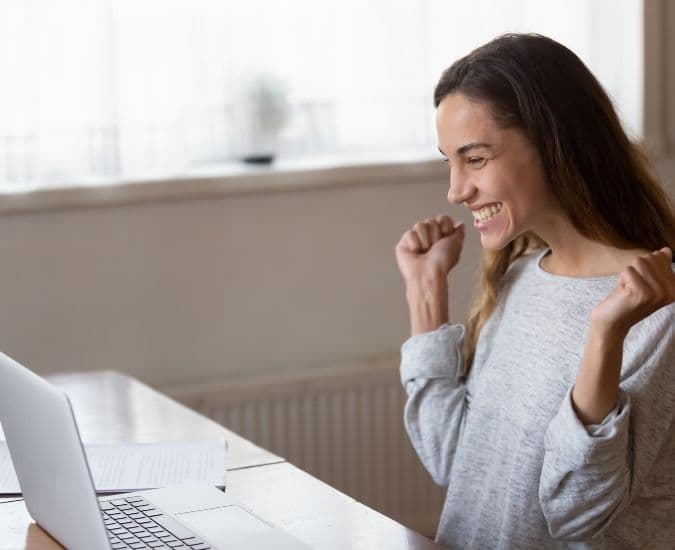 Start Making More Calls Today
Not sure which solution would be the best fit for your needs? We can work with you to find a solution that's right for your business.
get a free quote
It starts with a simple question, "what is your purpose?"
Ken Peck of RGS Financial is truly invested in his agents' and the agency's success. He shares his top tips on hiring for and creating a positive culture that develops & supports motivated debt collectors, and ultimately reduces turnover.
Develop & Support a Positive Working Environment [2:20]
If your collection agency's culture is lacking it can be easy for your motivated collectors to lose their drive. To create a positive working environment, debt collection leaders need to make a conscious effort to support their collectors. This means helping them recognize their purpose and the role they play in your agency's success.
"We want to make sure that we provide every tool to let them know they have purpose."
Helping your collectors recognize their value involves putting them first and giving back to them in recognition of their hard work.
A positive working environment can boost your collectors' mood at work. This impacts your agency's success. How? If your collectors are unhappy working for your agency, their interactions with consumers may be less successful.
Select the Right People for the Job [4:05]
There's no need to have an excessive and rigorous hiring process, but it is necessary to hire people with a strong desire to make a positive impact and grow.
Hard skills and effective debt collection techniques can be taught, but attitude cannot. Your agent's purpose will determine their success from the very beginning.
"What is your purpose?"
During the hiring process, try to identify this before making the decision to bring someone on board. This will ensure you're hiring collectors that actually want to develop and are conducive towards a positive culture that supports other motivated collectors.
Your debt collection agency's success depends on the meaning that your collectors find in doing their job and working for you.
Help Your Collectors Stay Motivated [5:18]
Leaders in the debt collection industry need to take action daily to ensure that collectors are motivated and engaged. Hiring motivated collectors means nothing if you're not taking the steps to help them stay motivated while working for your agency.
Ken shares how RGS Financial keeps collectors motivated and engaged by doing the following:
"Shutting down" the office for 2-3 minutes to allow collectors to engage in a fun activity such as a dance off or other competitive activity with monetary rewards
Asking each collector what they specifically need to stay motivated
Establishing a "VIP room" for top performers that's fully stocked with a playstation, TV, private lunch area, couch and more
Does a Positive Working Environment Actually Reduce Turnover? [7:15]
"Absolutely", Ken says. In a positive working environment collectors feel empowered to become leaders in their role and help others to move up through the ranks. If you're considering what motivates each collector on your team and providing that, they will be satisfied, motivated, engaged and feel supported within their role. Ultimately, if your collectors are happy in their role at your agency, they will be less likely to leave.