The Ultimate Guide to Preventing Your Business Calls from Being Misidentified as Spam or Scam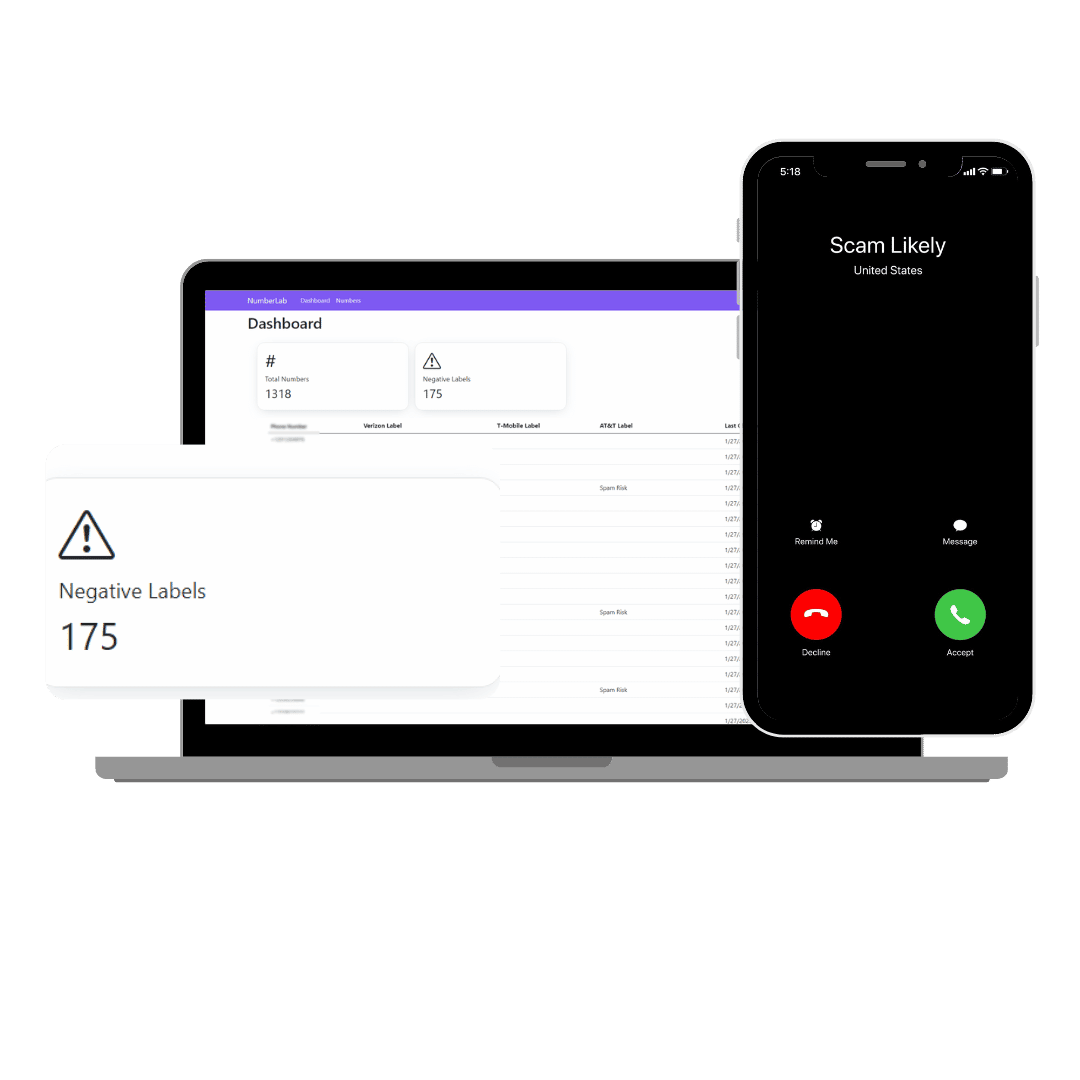 Start Making More Calls Today
Not sure which solution would be the best fit for your needs? We can work with you to find a solution that's right for your business.
get a free quote
As businesses rely more on outbound calling to reach their customers, it's becoming increasingly important to ensure that these calls aren't mislabeled as spam or scam. Not only can this damage a company's reputation, but it can also result in missed opportunities and lost revenue.
Fortunately, there are steps that businesses can take to reduce the risk of having their calls mislabeled. Here are some best practices to follow:
Use different caller IDs for different call purposes: Outbound numbers used for multiple purposes tend to get flagged by analytics engines and thus receive mixed feedback from consumers. By segmenting the use of telephone numbers by purpose or subject, businesses can improve their number's status as legitimate.

Provide a consistent, real, and user-dialable telephone number: Calls from a calling party number that is invalid or not assigned to the caller will likely be flagged as spam and may be potentially blocked.

Align context and content of calls for the duration of the number's assignment: Consistently using the same number for the same purpose results in a more accurate reputation. When reassigning a number to another purpose, best practice dictates that businesses wait 60-days before redeploying those numbers.

Provide a consistent Calling Name profile that matches context: Displaying an accurate and consistent caller ID gives customers more confidence knowing who is calling and helps them make the decision to answer the call.

Document normal calling patterns: When launching a new campaign, use a number that is compliant and "known"; this will aid analytics and service providers to designate the number as legitimate and not a number that's being spoofed.

Comply with DNC lists, TCPA and FDCPA: Comply with "Do Not Call" lists and other TCPA requirements and provide a number/contact information that called parties can use to prosecute or report any alleged violations of law.

Use common sense to minimize the risk that consumers report your calls as spam or file complaints about you with government agencies: Legitimate calling parties should never use abusive language, call too frequently, have perceptible delays in the quality or reliability of connection, or make unsolicited calls at odd hours.
In addition to these best practices, businesses can also use tools like NumberLab by Arbeit to help ensure that their calls are properly labeled. NumberLab is a solution that shows businesses how their calls are labeled on mobile devices with each carrier, and can remove negative labels that may be affecting their outbound call campaigns. With the help of NumberLab, businesses can improve their call reputation and increase the likelihood of their calls being answered by customers.
By following these best practices and using tools like NumberLab, businesses can reduce the risk of having their calls mislabeled as spam or scam, and improve their outbound calling campaigns.