Keeping Your Business Numbers Free of Negative Labels: Best Practices to Follow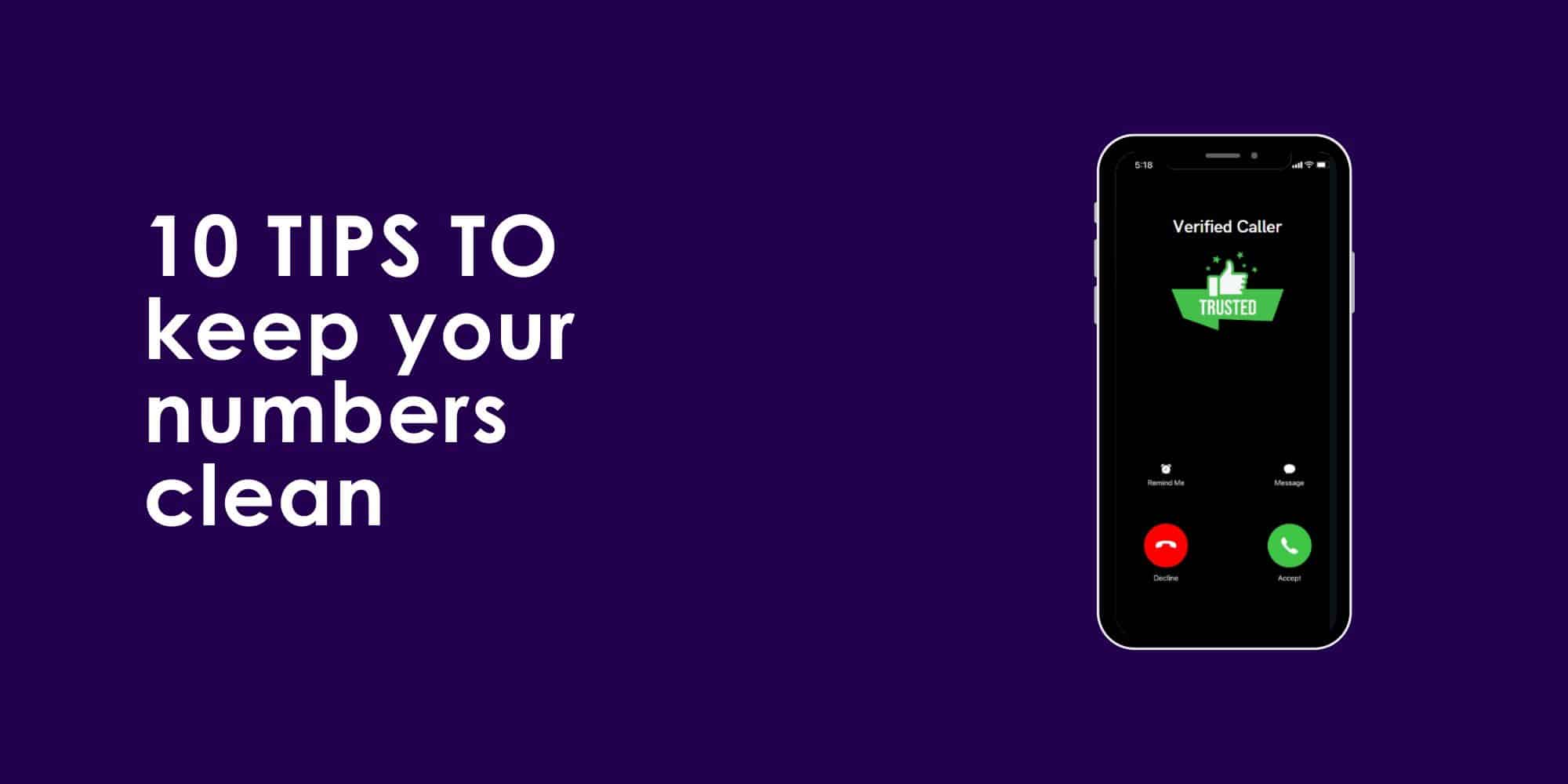 Start Making More Calls Today
Not sure which solution would be the best fit for your needs? We can work with you to find a solution that's right for your business.
get a free quote
Keeping Your Business Numbers Free of Negative Labels: Best Practices to Follow
As a business owner, you rely on phone calls to reach your customers and keep your operations running smoothly. However, with the rise of spam and robocalls, it has become increasingly difficult to ensure that your legitimate calls are not being mislabeled as spam or scam. When this happens, your calls will go unanswered, and you could potentially lose business opportunities.
At Arbeit, we understand the importance of maintaining a clean and positive reputation for your business numbers. That's why we have compiled a list of best practices that you can follow to ensure that your calls are not labeled as spam or scam by the industry.
1. Don't Use One Main Calling Number for Multiple Uses
Using one main calling number for multiple purposes can lead to mixed feedback from consumers and cause your number to be flagged as spam. To avoid this, segment the use of telephone numbers by purpose or subject. This will help to improve the legitimacy of your numbers.
2. Provide a Consistent, Real, and User-Dialable Telephone Number with Every Call You Make
Calls made from an invalid or unassigned calling party number are more likely to be flagged as spam and potentially blocked. Ensure that your calling number is valid and assigned to your business.
3. Align Context and Content of Calls for the Duration of the Number's Assignment
Consistently using the same number for the same purpose results in a more accurate reputation. Keep your numbers to single subject (department) use to avoid being tagged as a robocall. When reassigning a number to another purpose, wait 60 days before redeploying the number.
4. Provide a Consistent Calling Name Profile that Matches Context
Displaying an accurate and consistent caller ID gives customers more confidence in knowing who is calling and helps them make the decision to answer the call. Consider using a service that can help you update and manage what is displayed on your outbound calls.
5. Document Normal Calling Patterns
When launching a new campaign, use a number that is compliant and "known" to aid analytics and service providers in designating the number as legitimate. Avoid unusual spikes in traffic volumes and document your expected and normative call pattern description.
6. Don't Call Unassigned Numbers Frequently
Frequent calls to unassigned numbers become a red flag and mirror a technique that bad actors use by dialing random numbers looking for unsuspecting consumers. Know your customers and their current numbers.
7. Comply with DNC Lists, TCPA, and FDCPA
Comply with "Do Not Call" lists and other TCPA requirements and provide a number/contact information that called parties can use to prosecute or report any alleged violations of law.
8. Use Common Sense to Minimize the Risk of Complaints
Legitimate calling parties should never use abusive language, call too frequently, have perceptible delays in the quality or reliability of connection, or make unsolicited calls at odd hours. Legitimate callers should always provide clear identification of the calling party, along with clear-and-easy opt-out directions.
9. Leave a Meaningful Voicemail for the Subscriber
If the subscriber is unavailable, leave a meaningful voicemail message so they can call you back.
10. Use a Trusted Service Like NumberLab by Arbeit to Protect Your Numbers
Using a trusted service like NumberLab by Arbeit can help you ensure that your business numbers are free of negative labels. Our service helps you manage your calling numbers and maintain a positive reputation.
In conclusion, following these best practices can help you keep your business numbers free of negative labels. By doing so, you can increase the likelihood that your calls will be answered by customers and avoid the negative consequences of having your calls labeled as spam or scam.