Why a VoIP Phone System Will Be the Norm in 2019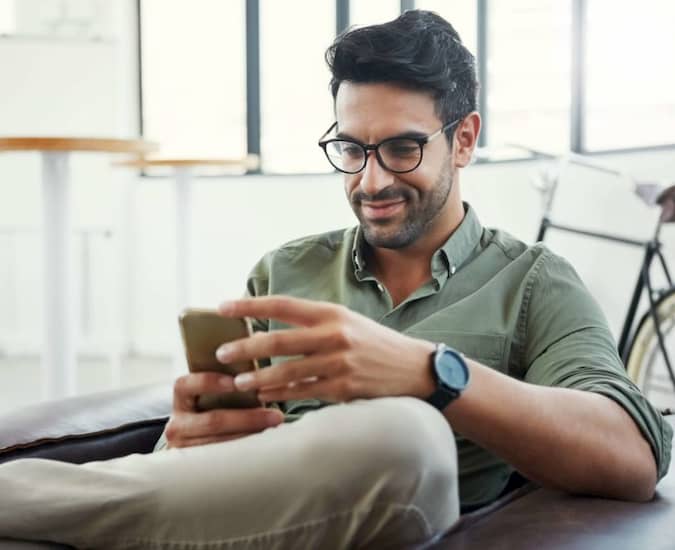 Start Making More Calls Today
Not sure which solution would be the best fit for your needs? We can work with you to find a solution that's right for your business.
get a free quote
If you're reading this, you've heard or read the word VoIP floating around, and you're curious. Here's why you might see it more often.
VoIP is starting to become chosen more and more frequently over traditional PBX phone lines. We'll explain why, breaking it down like this:
Basics
Benefits
FAQs
Let's start with the basics.
VoIP Basics
VoIP is pronounced "voyp" and stands for  Voice over IP.
It is technology that allows you to make and receive calls over the Internet instead of phone lines. In other words, VoIP takes analog audio signals and turns them into digital data that can be transmitted over the Internet. Some people call it an Internet phone.
The main differences between VoIP and landline phones:
VoIP phones use the internet to connect to the phone network. They need to be registered online to a service provider.

VoIP phones are tied to user accounts (or a SIP address), not phone numbers.

VoIP phones have HD voice capabilities, giving you twice the audio range of traditional landline calls
In a business context, VoIP will be integrated one of two ways:
Hosted VoIP that delivers PBX functions over the Internet

On premise, where the business owns and operates the IP PBX
There are 3 different ways to integrate VoIP:
Analog Telephone Adaptor (ATA)
One end of your ATA hooks up to your existing telephone, the other end to your cable modem. The ATA then converts the voice signal into digital data.
Soft Phones
If you've ever made a voice call using Skype, Slack or Gmail, you've already used these "softphones." The name reflects the compounding of software into the function of a phone.
Calls are not limited to desktops or laptops – they can be made using smartphones and tablets, too.
IP Phone
IP Phones are designed specifically for VoIP. They use ethernet connectors to plug into the web. Newer models might connect wirelessly.
Though aesthetically IP phones resemble traditional phones, their capabilities are far and away what their predecessors can do.
This brings us to the benefits of VoIP.
VoIP Benefits
Some have gone so far as to say that VoIP is revolutionizing the way we communicate.
I'm going to tell you exactly why that's true using Arbeit Voice, a hosted VoIP provider, as an example.
VoIP is Cost Effective
Though the amount of savings vary case by case, there are obvious direct costs that are reduced when a business decides to switch to VoIP.
In general, the most expensive component of a phone bill is the minutes – especially for a PBX system, and especially if your calls are long distance. Because VoIP turns your voice into data transmitted over broadband, the cost is reduced significantly and long distance calls are unlimited. You're looking at $0.015 per minute to start using Arbeit Voice.
VoIP Provides Flexibility
Using a provider like Arbeit, you can integrate your mobile, voice, data and SMS services with your hosted platform. You'll easily activate and manage mobile phones through the visual portal, allowing customers to make and receive calls to and from either device. The difference with Arbeit Voice is that mobile calls are native – meaning the call quality and speed of service exceeds most network operators and VoIP competitor mobile solutions.
VoIP is Easy to Use
If you're using PBX phones, you're probably programming complicated routines using individual desk devices. VoIP often combines the most common PBX functionalities with a visual user interface for a more intuitive experience. Things like individual fax-to-email boxes, call forwarding and hot desking become easy to manage and utilize. On Arbeit Voice, advanced call flows allow you to visualize what is going to happen to callers when they reach a phone number in your system. Make call flows using a simple drag and drop tool. There are over fifty different call handling actions so that you can create the exact experience for callers that you desire.
VoIP Gives You Control
Using Arbeit Voice, each SIP account is assigned a user portal. Each user is given all of their personalized communications information in one place. Users can view corporate contacts, manage voicemails, see devices registered, and more. Those who have changing needs can modify call handling procedures on their portal without being exposed to the complexities of the entire platform.
VoIP FAQs
Will I Have to Change My Phone Numbers When Switching?
Nope! If you switch to Arbeit Voice, all you need to provide is a CSR from your current provider that shows proof of ownership. Then Arbeit begins the porting process of the numbers.
What If My Internet Goes Down?
Becase VoIP relies on an internet connection to make calls, you'll need to make sure your internet connection is reliable. This will ensure high-quality calls and maximum uptime.
How Long Does It Take to Setup?
Set-up time can vary based on customer requirements. It could take anywhere from an hour to two weeks.
To learn more, talk with one of our product experts!