5 Takeaways from the CFPB's Proposed Rules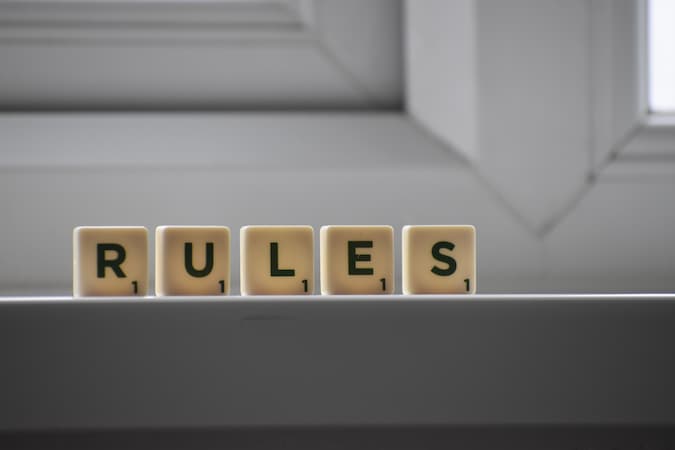 Start Making More Calls Today
Not sure which solution would be the best fit for your needs? We can work with you to find a solution that's right for your business.
get a free quote
By now you may have seen that the CFPB has released their long-awaited NPRM to implement the FDCPA.

That's a lot of acronyms, but they basically boil down to provisions for consumers to protect themselves against harassment, as well as more clear-cut ways for debt collectors to navigate the industry compliantly. Here are five main logistical proposals found in the 538-page document.
1. Stricter Limits to Call Attempts and Phone Conversations
As it stands, there are no tangible limits on how often a debt collector can call – only when they can call. The only thing a debt collector knows for certain is that their frequency of contact must not border on harassment. What constitutes as harassment, however, was most often left up to human interpretation.
In this proposed rule, debt collectors would be definitively limited. No more than 7 attempts by telephone, per week, per account, to reach a consumer could be made. Furthermore, once a conversation takes place over the phone, the debt collector would have to wait at least a week before calling the consumer again.
The response to this provision was mixed, as to be expected. Consumer advocates put pressure on the CFPB to understand that for many consumers, debt is spread out across multiple accounts. For example, a consumer could have seven or eight accounts in collections and under this provision, they would still receive 49-56 calls per week. They countered this provision with a recommendation to lower the allowance to three calls per week, per account instead.
In contrast, industry advocates suggested that the ability to connect with the consumer is in the best interest of the consumer. Furthermore, there is no one size fits all formula for getting in contact with a consumer.
"The number of calls needed to connect with a consumer may vary based on the market, the type of debt, age of debt, the extenT of what it's been worked etc.," said ACA CEO Mark Neeb.
2. More Detailed Disclosure Requirements
Collectors would be required to send a consumer a document that included:
An itemization of the the debt
Plain language information about how a consumer may respond to the collection attempt and their rights
A "tear-off" that consumers could fill out and send back in response to the collection attempt. According to the proposal, this can be done electronically. 
If you are reading this as a debt collector, you are no stranger to validation notices and the nuances that surround them. They have long been a caliber for a merit-less lawsuit, and we have written several blogs in the past about how to successfully assemble one. Furthermore, it's no surprise to anyone reading this that thousands of frivolous lawsuits have been brought against reputable agencies simply based on the wording in a validation notice or voicemail.
"Those technical violations of the TCPA do nothing to help the consumer," said Jan Stieger, representing the  RMA at the Debt Collection Town Hall that took place on May 8.
This proposal outlines a new requirement to make it clear to consumers what the collector is pursuing. ACA President Mark Neeb said, "the lack of clarity on the wording of letters and the content of voicemails has been the bane of the collection agency for a long time."
The new proposal offers what seems like a solution to this, by providing definitive requirements for this type of communication.
Consumer advocates have many concerns, however, about the new format requirements. Many of the requirements outlined in the 2016 draft of the NPRM have been removed, including:
Explanation of what would happen should the consumer decide to dispute the debt after 30 days
A statement from the collection agency about why they are collecting the debt from that specific consumer, for that specific debt
A "know your debt collection rights as a consumer" brochure
Boxes a consumer could check stating options like "I've settled this, I am not the right contact or this debt has been paid." 
In general, consumer advocates say it's confusing to both demand payment and offer options to dispute the debt on the same form.
3. A Definitive Response to Modern Communication Technology
Until now, debt collectors have been utilizing new technology on a bit of a wish and a prayer. This is because using newer technology like text messaging and e-mailing consumers emerged after the FDCPA was originally enacted. All we could confirm is that technologies like text messaging and e-mails must follow the same rules as calls and letters. For example, they must include the ability to opt-out, and cannot border on harassment.
Consumers would be allowed to limit the ways collectors can contact them, and would have the option to "unsubscribe" from future communications from a certain mediums.
4. The Introduction of a "Limited Content Message"
This proposal introduced the concept of "limited-content messaging", which would make it easier for collectors to discreetly yet clearly reach out via voicemail, text or by leaving messages with third parties. The message would sound something like this:
"Hi this message is for xx. xx, this is xx. I'm calling to discuss an account. It is (time) on (date). You can reaach me at xxx-xxx-xxxx during this time."
There were many concerns from consumer advocates surrounding this provision. They suggested that even with the 7 call/week restriction, it was still intrusive and embarrassing for a consumer to have to deal with this matter, on top of dealing with the debt. They also suggested that even with the vagueness of the message, it would still be obvious to most that the call was definitely from a debt collector.
5. Prohibiting threats of lawsuits and requiring communication before credit reporting
Finally, in a provision that seemed fair to all, this rule would explicitly prohibit a debt collector from threatening a lawsuit against the consumer. It would also prohibit a debt collector from furnishing information about a debt to a consumer reporting agency unless it had been communicated to the consumer first.
Ultimately, it is the hope of both sides that clarity can be found in an industry that is riddled with confusion and misinterpretation.
"As the CFPB moves to modernize the legal regime for debt collection, we are keenly interested in hearing all views so that we can develop a final rule that takes into account the feedback received," said Director Kathy Kraninger.
For access to the full document, click here.