Developing a Brand Voice in the Debt Collection Industry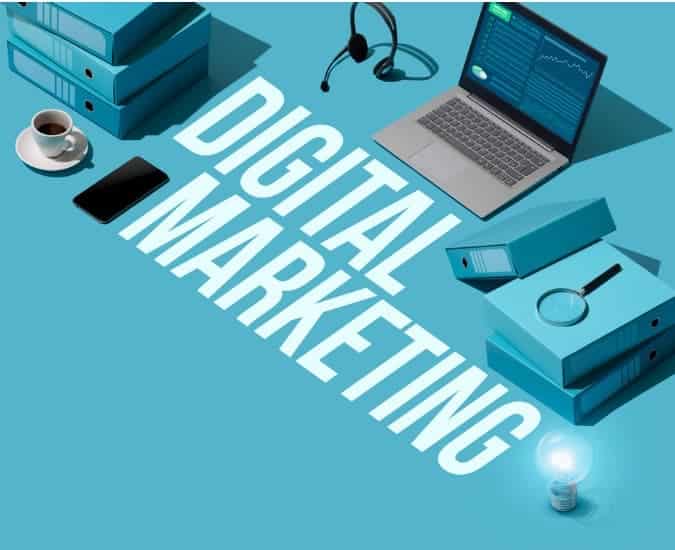 Start Making More Calls Today
Not sure which solution would be the best fit for your needs? We can work with you to find a solution that's right for your business.
get a free quote
Chris von Huene, Director of Sales at Prodigal, shares how he developed a strong & positive brand voice while transitioning to a career in sales and how businesses in the debt collection space can follow similar steps to develop their own brand voice.
Benefits of Having a Strong & Positive Brand Voice [2:25]
Developing your brand voice in the debt collection industry means controlling the story and narrative about your business online. When speaking with a consumer or prospect for the first time, its likely they will search for your company online to learn more about who they're talking to.
When you control the narrative about your business online through a strong and positive brand voice, you establish credibility for your business. This improves your conversations with consumers and prospects because you've "humanized" your business. That conversation begins before you even speak to the consumer or prospect, allowing you to build rapport much quicker when you begin directly interacting with them.
Parallels Between Sales & Debt Collection [3:30]
Sales reps face some of the same challenges that debt collectors face. People are never excited to hear from either, but their opportunities lie in being able to "create the narrative that they want," Chris says.
Chris takes advantage of this opportunity by posting about professional development in sales, specifically how to sell in a way that benefits both the prospect and the sales representative. Debt collection agencies can do something similar. Instead of looking at your industry in a negative light, focus on the positives.
Debt collection agencies can actually help people – help them get their credit back on track and get to a better place in their life. Once you can fully see the debt collection industry in a positive light, you'll be able to use that insight to strengthen and improve your brand voice so that consumers can see it too. Chris suggests sharing content that is helpful to both debt collection agencies and consumers, such as talking about the benefits of paying past due balances. "If you're not doing that your basically giving everyone else the power to create their own impression," Chris explains.
Debt collection agencies now have access to new channels, giving them the opportunity to shift consumers' perception of the industry.
How to Develop a Brand Voice in the Debt Collection Industry [7:00]
Your answers to the questions below will help inform the types of content you share on social media and beyond to develop your brand voice. With whatever content you decide to share, be sure to "humanize" it. For example, sharing success stories and the processes behind how your team works through challenges would both be types of "humanized" content. Chris emphasizes, "If you yourself would not engage with the content, do not post it!"
#1: What Stories Are We Trying to Communicate?
Don't just rehash the same things that you've seen posted over and over again. Put your own twist on it. Have your own opinion. Even if people disagree, by starting a productive conversation you create a community around your brand voice.
#2: Who Are We Trying to Influence?
Who do you want to tell your stories to?
#3: What Does Success Look Like to Us?
What outcomes do you want to see? Determine and monitor key performance indicators so you can track your goal progress.
Questions For Individual Professionals
#1: What am I Trying to Accomplish?
Do you want to be seen as a thought leader in the debt collection space?
#2: Who am I Trying to Reach?
What would they find valuable? Chris suggests sharing your journey, especially if you're just beginning in the industry. This will foster a supportive community around your brand voice that will help you gain authority. Once you gain that authority, you can return the favor and share it!
#3: What Does Success Look Like to Me?
Are you using my brand voice to generate leads and revenue or are you doing it for your own career growth?
Content Examples for Individuals & Businesses
Once you've answered the above questions, establishing what stories you want to share and who you want to share them with, you can start creating content to develop your brand voice. Quick 2-3 minute educational videos are a good place to start. Some ideas for video themes include the following:
Day in the life of a consumer
What I wish I had known as a consumer before working in collections
Employees sharing their positive experiences with consumers
How to avoid ending up in collections
Will a Strong Brand Voice Bring an Increase in Lawsuits? [10:30]
This is a common concern that many debt collection agencies have. "There could potentially be some merit to these concerns," Chris says. There are ways to mitigate the risks though.
Make sure compliance & training are a priority at your agency before you begin developing your brand voice. Consider using a platform like Prodigal which helps quality assurance teams ensure compliance and provide better training opportunities.
Discuss With Your Legal Counsel
Share your strategy for developing a brand voice with your legal counsel to get their general thoughts on the idea of it. This will help everyone on your team feel more comfortable.
Preventing vs. Adding to the Conversation
Your agency already has a voice, whether you're aware of it or not. You're already facing the risks involved with having a brand voice. While you can't prevent conversations about your agency from happening online, you can add to those conversations to improve & develop that existing brand voice. Addressing common misconceptions about the debt collection industry and sharing your positive experiences with consumers are all ways that you can develop your brand voice.
"The law firms are going to find you; they already know that you exist," Chris says. Developing your agency's brand voice is not going to change that. It can improve transparency between your agency and consumers though, which in turn may help reduce unnecessary lawsuits. Poor compliance & training is an additional liability, developing a strong & positive brand voice is not.