How to Create an Opt-In Strategy [+Free Workflow]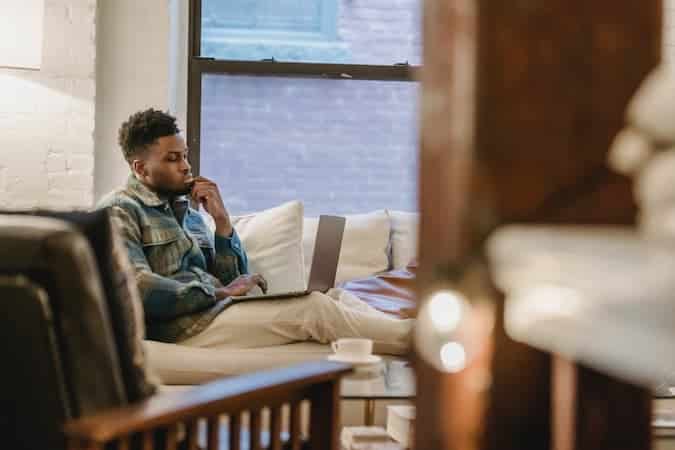 Start Making More Calls Today
Not sure which solution would be the best fit for your needs? We can work with you to find a solution that's right for your business.
get a free quote
Our panel of compliance & communication experts discusses best practices for creating an opt-in strategy that captures & gains consumer/customer consent.
The When, What & How Of Capturing Consent
When to Capture Consumer Consent via Opt-Ins
Make sure your collectors are asking the right questions to capture consent once they've verified right party contact. They should ask these questions during the talk-off at the end of their call with the consumer.
Before allowing the consumer to opt-in, you'll want to ensure the consumer goes through all of the necessary checks to verify right party contact. Matt Kiefer, Chief Officer of Information, Compliance & Development at The Preferred Group of Tampa, recommends capturing consent in the first email or text that you send.
In general, your goal should be to capture consent ASAP. Tim Collins, Chief Customer Officer at Indebted, suggests encouraging consumers via your website to text or email you first. Then, you can reply with a standard message that confirms whether they want to opt-in. When the consumer texts you first, carriers can see that a relationship is present.
To be even more proactive, you can discuss broader Terms of Service when taking on new clients. You might include something along the lines of "XYZ Agency can use any digital communication method that is acceptable to the consumer," for example.
By putting all three of these measures in place to capture consent at the right time, you may reduce the risk of costly lawsuits and improve your outcomes when using the bonified error defense.
As for when to start putting these procedures in place, Matt Kiefer's philosophy is that it's more beneficial to get in the habit of capturing consent now, rather than waiting for the Comprehensive Debt Collection Improvement Act to pass. If you start being proactive about capturing consent now, you'll be ahead of the competition if and when the Comprehensive Debt Collection Improvement Act passes.
In the words of our product manager Kaitlyn Filippi, "more work now, less work later."
What Counts as an Opt-In From The Consumer
A lot of what is considered an opt-in depends on what information you're sending to the consumer.
Let's consider the E-Sign Act as an example. Under the act, having consent to text the consumer doesn't necessarily mean that you have consent to send federally required letters (dispute process, payment reminders, etc.) via text.
A message that confirms/acknowledges the consumer's preference for receiving communications via text should count as an opt-in for messages that do not contain federally required letters.
If you want to send federally required letters digitally, you'll need to separately capture consent for sending that specific type of information via the consumer's preferred communication channel.
Encourage your collectors to ask questions like "can I get an email address?" and "is this still a good number to contact you at?" during their talk-off at the end of each call. If the consumer provides their email and/or says yes, this may count as an opt-in.
Online form submissions that verify right party contact and allow the consumer to specify a preference for being reached via text or email may also be considered an opt-in.
Having an effective way to manage consumers that opt-out is just as important as capturing their consent via opt-ins.
Automation is likely going to be the most effective way to manage opt-outs. Automating the process of managing opt-outs reduces the likelihood of human error, saves you time, and allows you to direct more of your focus on training your collectors.
You need to actually ask any texting or email vendor that you're considering if they have an automated way of managing opt-outs. You should also ask them if they have a failsafe in place to ensure that even if you accidentally contact a consumer that opted out, the message won't get delivered to them.
If your texting/email vendor doesn't have automation in place for opt-outs, you'll want to follow these best practices:
Use standard opt-out language in your messages (if you do this, carriers may provide you with some protection)
In the message, clarify what the consumer is opting out of (let them know whether they're opting out of receiving communication on a specific account or on all of their accounts)
Allow consumers to easily opt-out of communications by clicking a button or submitting a simple request on your website.
Tips for Executing & Maintaining an Opt-In Strategy
The effectiveness of your opt-in strategy is dependent on collector buy-in & training.
To ensure your opt-in strategy is smoothly executed & maintained, our panel suggests doing the following with your collectors:
Provide training on your opt-in strategy & document it
Create scripts for capturing consent
Schedule daily calls/meetings to keep everyone on the same page
Conduct annual compliance training on FCRA, FDCPA, and TCPA regulations.
Outline what is needed to obtain consent from the consumer
[download our free opt-in strategy workflow here!]
Audit collector performance
Incentivize capturing consumer consent via opt-ins
Opt-In Strategy Takeaways
Having an opt-in strategy is necessary. It helps protect you against costly lawsuits and improves the consumer experience.
Is it worth it to put all this effort into creating & maintaining an opt-in strategy, just so you can communicate with consumers via text and email? The answer is yes.
Why? Consider the opportunity cost – not evolving with your consumers' communication preferences and making it increasingly difficult for them to get in touch with you.
Reaching consumers in the way they want to be reached is the future. Gain a competitive advantage by adopting this mindset sooner rather than later.
Meet our panel of compliance and communication experts.