How to Use Technology to Stand Out in Marketing on a Budget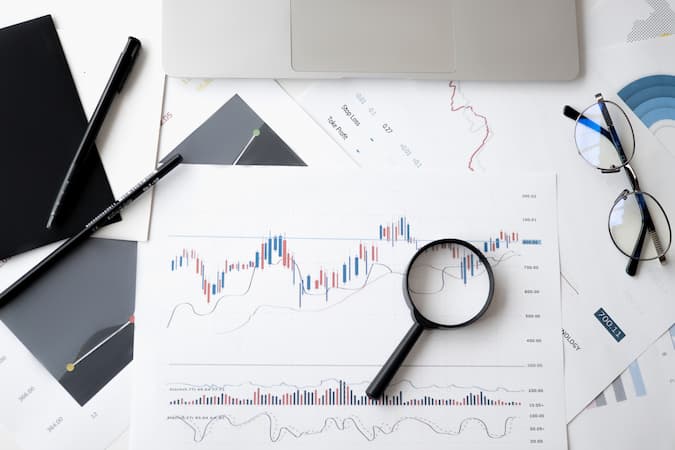 Start Making More Calls Today
Not sure which solution would be the best fit for your needs? We can work with you to find a solution that's right for your business.
get a free quote
Depending on who you ask, the best/worst thing about marketing is that the industry is constantly changing.
"We're in almost a perpetual state of disruptive innovation in marketing today, where the only constant is change," says Scott Brinker of chiefmartec.com.
We have a few key players to thank for this – the Internet, our short attention spans, the rapid migration of users from one social media platform to the next, and of course – technology.
Those of us in the marketing world who can keep up with this pace are going to be the ones with the edge.
"Awareness of information as it happens, in real time, can give you an enormous competitive advantage," says David Meerman Scott in his best-seller, Real Time Marketing.
With the quickened pace of marketing comes a plethora of tools available to the savvy marketer.
It can be especially overwhelming for a small business who must devote the majority of their resources to sales efforts. But as you'll learn in this article, marketing can be simple and produce leads, even on a tight budget. In fact, marketing can be as useful to inbound leads as sales.
Christopher Ryan of Fusion Marketing Partners goes so far as to say: "Superior marketing beats a superior product."
The question is, how to do you achieve superior marketing?
No matter what your budget is, we believe it begins and ends with these three steps:
1. Determine Your Needs
2. Assess the resources available to you
3. Make or allow time to use the resources
So, if your job requires marketing but your budget is strict, you're in the right place. You can create a powerful marketing strategy without having to hire a third party to do it for you. Keep reading to find out the budget-friendly tools that will put you on par with the industry giants!
In it's simplest form, marketing is the way a business attracts, keeps and sells to customers.
Our very own Alex Villafranca and Spencer Farrell can talk you through how to create a marketing plan if you are a new business owner starting from scratch. But if you are entering into an established marketing department, here are a few ways to determine what your needs are depending on your industry and resources.
Understandably, the marketing department is not always the top priority when a new business starts out. But as the business grows, so should your marketing. Here are the key elements you'll want to center your marketing around:
Your Ideal Customer Persona
The formula for your ideal customer persona should begin to conceptualize as your sales grow. Your marketing strategy will depend almost entirely on that persona. You should have an intimate understanding of who you want to sell to and what they are looking for in a brand. A lot of this will be based on your market research (a necessity.)
A couple examples of personas would be:
The College Student
The Stay at Home Mom
The Urban Yuppie
The Boat Owner
The more specific your persona is, the better.
Straightforward – Find out exactly how much you are allowed to spend on your marketing efforts. This will come into play for your social advertising.
Evaluate your logo, your propositional value statement, and your marketing materials – things like e-mail templates, newsletters and flyers. These should be perfectly aligned based on your ideal customer persona. Then, based on these materials, evaluate your social media presence. It's been said that the presentation and aesthetic of your social media pages are just as important as your website. That doesn't seem to be changing anytime soon, with both Facebook and Instagram's monthly users surpassing 2 billion. For reference, there are just over 7 billion people on earth. So, there's a 30 percent chance your ideal customer persona is using social media and is viewing your platform as a way to establish trust.
Evaluate the way marketing efforts have been tracked and implemented. If you don't have a marketing calendar yet, it should be one of your first priorities as you begin.
Now that you've taken stock of your marketing, it's time to research the resources available to you. 
Now comes the fun part! We're going to break down a few elements of marketing, and provide you affordable (if not free) resources for each one.
First Up: Your Market Research!
Budget Friendly Market Research Technology
Relatively young (founded in 2009,) Quora is a question-and-answer site on which questions can be asked, answered, and voted upon by its community of users – about 100 million active monthly. With this pool of users comes opportunity. You can use the site to ask questions to your ideal customer persona, or to build authority and expertise.
Reddit can be your best friend or your worst enemy. The one thing you can count on is the 542 million monthly active users will be brutally honest. This makes it a great place to test material, ask questions, and advertise (if you are very careful.) Use subreddits to mine for a specific industry or persona's pain points.
Survey Monkey is an industry leader in conducting online surveys, but there are other options as well. If you want to survey a large random audience, you will most likely have to purchase responses or a monthly plan, but you'll also have the option to share the survey you created for free within your own network.
Joining Facebook groups in your industry is a great way to network and also collect feedback on your material. Once you have acclimated to the tone and norms, engaging and participating in existing conversations is a great way to get your name and brand out there (without spamming.)
You'll be able to analyze the content your competitors are using and what works best.
Tools like this help you visualize exactly what your target market is looking for.
This is not an exhaustive list, but it's a good place to start, especially if you're on a budget.
These kinds of insights are hard to find, no matter how fancy your software is or who you hire to do it for you, but you have to start somewhere.
The key is to get inside your customer's heads so that you can give them what they want.
Once you have nailed down your ideal customer persona, it's time to start building (or re-building) your brand. It's never too late to do this. Here are a couple of budget-friendly ways to perfect your online presence.
Budget-Friendly Brand Recognition Technology
Website Hosting and Design
This brings me back to the importance of a budget. Without diminishing the value of an agency, I think we can all agree there's been a surge in price of what a website design (or redesign) will cost you when outsourced to professionals.
This is because expectations of what a website IS have gone up. Highly customized websites that include things like responsive design, personalization and UI/UX elements are not just sought after, but becoming the norm.
The bad news is, there is no such thing as a free website. The good news is, Website Builder Expert compiled a list of 50 website builders and ranked them by price. Here are the top 3:
According to their list, Weebly clocks in as the cheapest option. Their starter plan requires an upfront cost of $14 per month or $96 annually.
Wix is a close second, with the most basic plan  costing of $14.50 per month or $132 annually.
Finally, Squarespace's Personal Plan is third on the list. At $16 per month or $144 annually, Squarespace is recommended for creative endeavors but can work for anything.
Keep in mind that after you've purchased the domain name and designed your website, you'll have to navigate hosting fees. These will typically cost between $200 – $500 a year.
If you have a little bit more breathing room to invest into your website and are willing to shell out for a professional, you've got affordable options there as well.
Using sites like Upwork or Fiverr will connect you with skilled freelancers who will place bids for your business. If you prefer an agency, however, you'll have to conduct your own research to determine the pricing and options that work best for you.
Once your website is in place and to your liking, you'll need to find ways to drive traffic there and promote your brand even further. Here are a few budget-friendly ways to do that:
Your social media pages can act as the face of your brand and if implemented well, they can drive targeted traffic to your website. This is an entirely different blog post, but for the purpose of this post: take your social media seriously. It shouldn't be an afterthought. A social media calendar will help tremendously with this. Sprout Social has a great guide for creating one if you don't know where to start.
Content is king, but quality content rules the world. Guest blogging, provided you have quality content to share, is one of the most effective ways to build a relationship with audiences on other websites. Find a website that has already built up traffic, that targets your audience, and reach out to the right contact. The key here is to make sure your content will add value to their site. Keep in mind the person you need to communicate with might already be bombarded with similar requests.
Social Media Advertising (Price Varies)
Didn't I already talk about social media? OMG Emily, stop being such a millennial!
Hear me out. Whatever your budget is (the average budget for social media is $200-$350 per day, to give you an idea), you'll get a lot of bang for your buck if you are strategic about it. You'll be setting a daily budget and the social media platform you choose to promote on will run with it.
Again, this could be an entirely different blog post, but keep in mind there are plenty of affordable options – as reasonable as $20/week to get your content or brand in front of thousands of unique eyes.
You can now create and customize journeys using software like Autopilot, starting at $20/month. If you're looking for something more basic, Mailchimp is always an option as well, starting at $10/month for up to 500 subscribers. There are other options as well like Drip, free for the first 100 subscribers.
You can, of course, forego any software at all and do it the old school way if budget is extremely tight.
Sites like Canva are an incredibly way to create visually appealing graphics, and you can sign up for a free basic plan that gives you enough to get started. There are options with additional features if needed. You can also turn back to Fiverr and Upwork to hire graphic designers for short term projects like logo design. Keep in mind that even though you are probably creative, your logo and graphics need to be strategic. The cleaner and smarter your logo, the better you brand. It could be a one time investment that leads to serious growth.
Again, with plug-ins like Grammarly, you can most likely produce a piece of content that is free from typos and communicates a point. But content has become very strategic as well. Entire empires have been built on the ability to create engaging content. When Brian Dean of Backlinko introduced the idea of Skyscraper content, the marketing world went wild. Sites like Upwork and Fiverr can help you find highly skilled writers who can produce valuable content for you. But if you choose to do it yourself, don't just type something up in a word document based on a vague concept. Take the time to be strategic and do your research.
Reliable Contact Software
Especially if your start-up business is still a small team, you'll probably find yourself wearing many hats (the nice way of saying doing the job of 10 people.)
If you have your toe dipped in sales and marketing at the same time – a very common position in small businesses – you'll find that you don't have the time or patience for phones that go down or suffer from static. A reliable desk phone will become integral to your strategy as you speak to customers, leads and colleagues.
Luckily, you don't have to shell out more than your budget allows for crystal clear call quality and reliability. Many offices are turning to VoIP, and contact software like Arbeit Voice is a VoIP office phone system built for small businesses that runs on their own tier-1 carriers. It has features perfect for sales like call queues and advanced call flows, and also gives you the option for true mobile integration. When you are on-the-go, as you most likely will be, you'll have access to the same perfect call quality and a mobile hot-spot without worrying about an extra phone bill every month. You can also keep your devices and numbers to save yourself time if you choose to switch.
And there you have it, budgeters! There are plenty of ways to pinch pennies and still pump out quality marketing material.
Congratulations on making it this far! You've learned some of what's available to you, and now it's time to apply it!
Remember the eight times rule: You don't have to spend a lot of money on each mode of communication, but you must repeat your message up to eight times to gain prospect awareness.
Be patient and be intentional with your marketing. Assemble a team you trust, and make sure every one of your marketing efforts is aligned with your unique selling proposition. When you first start out, it's understandable that your marketing efforts may not be your first priority. But as you grow, marketing can be a way to exponentially increase your traffic and brand recognition, both vitally important in this age of technology.
A few last minute ideas are to create videos, recycle old content in new ways, host events, gather customer referrals, create infographics – the options are really endless for you to compete in space relevant to your audience on a large scale.