A Complete TCPA Compliance Guide for 2019 [Downloadable Checklist Included]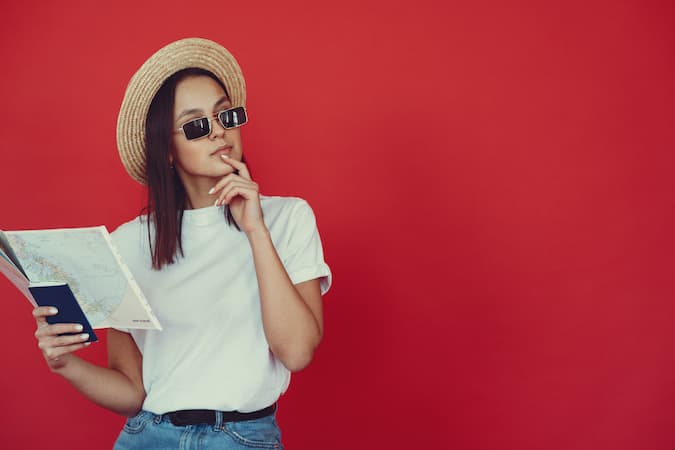 Start Making More Calls Today
Not sure which solution would be the best fit for your needs? We can work with you to find a solution that's right for your business.
get a free quote
After being in the collections industry for a little more than 5 years, we've observed something unfortunate – collection agencies who operate fairly, maintain honest practices and protect the data and dignity of the consumer fall victim to TCPA lawsuits just as often as the bad guys do.
The TCPA, while necessary, has been the bane of the agencies who work to better consumers lives by helping them climb out of debt. Even though there is no solid formula to protecting yourself completely, there are definitely ways to improve your chances.
A Complete Guide for TCPA Compliance in 2019
A Brief History of the TCPA
The Telephone Consumer Protection Act of 1991 was signed into law by President George Bush. It was intended to amend the Communications Act of 1934, which was signed into law by President Franklin Roosevelt. This act transferred regulation of interstate telephone services to the Federal Communications Commission (FCC.)
The general provisions under the Consumer Protection Act, TCPA, were as follows (unless the individual had given written consent otherwise):
Prohibits calls to residences before 8 a.m. and after 9 p.m. (local time.)
Requires companies to maintain a "Do Not Call" lists keeping track of consumers who asked not to be called. The DNC request must be honored for 5 years.
Requires companies to keep tabs on and honor the National Do Not Call Registry
Requires the caller provide a name, the company name they are calling on behalf of, and a telephone number or address at which they may be contacted again
No artificial or prerecorded voice can be used to call a residence
No call may be made to a service which the recipient is charged for the call using an autodialer
Autodialed calls cannot engage two or more lines of a multi-line business
Unsolicited advertising faxes are not permitted
In the event of a violation, the plaintiff may sue for up to $500 for each violation or recover actual monetary loss, whichever is greater, seek an injunction, or both.In the event of a willful violation, the plaintiff may sue for up to three times the damages ($1,500 per violation.)
In general, the TCPA was meant to restrict telemarketing calls to homes when the use of autodialers made these calls more difficult to regulate.
Another important thing to note that came out of the TCPA is that it delegated regulation of the National DNC Registry to the FCC. Another important thing to note is that the TCPA is a federal statute, but any lawsuit brought by consumers are most frequently filed in state courts.
In 2012 when this was called into question, it was concluded that "The TCPA's permissive grant of jurisdiction to state courts does not deprive the U.S. district courts of federal-question jurisdiction over private TCPA suits."
This is important to note because since the TCPA's inception text messages, voice messages, faxes and other modes of communication to cellphones became more widely used, state court's decisions became the standard by which many companies chose to conduct themselves.
Now that we've gone over what the TCPA regulates, we're going to discuss how the landscape of the TCPA has changed since then. We'll do this by giving concrete examples of how the TCPA has been enforced since it's inception.
Enforcement of the TCPA in the 21st Century
Here we'll discuss some key cases that have helped collection agencies grasp the logistics of the Act, and practically apply it in their agency.
ACA International v. FCC, et al. (2015)
All you have to do is Google search "FCC ACA 2015" and you'll get hundreds, if not thousands of opinions and summaries of this case. What's one more? We'll be brief, promise.
The Association of Credit and Collection Professionals (ACA) filed a petition with the FCC asking for clarification of the TCPA in January of 2014.
They were seeking clarity on several elements of the TCPA, including:
Confirmation that predictive dialers must not always be considered an ATDS
Confirmation that the verbiage "capacity" means "present ability" rather than potential future ability when referring to an ATDS
Asked for a safe harbor against "wrong number" calls to cellphones using an ATDS
Clarification on prior express consent, especially as it related to the person who incurred the debt and not the wireless number
The FCC released a response to the petition in July of 2015. Here are the main points of their response:
All predictive dialers are categorically an ATDS, regardless of whether they possess the statutory elements at the time a call is made.
The only equipment that could shield from a TCPA liability completely would be dialing from a rotary phone – all other equipment would need to be determined case-by-case otherwise.
A written consent requirement must be in place in order to place a call to cell phones using an ATDS
An opt out mechanism must be in place that would allow a consumer to revoke consent in any reasonable way, at any time.
Text messages that are sent with ATDS technology are also liable under the TCPA, whether it is of solicitation or informational nature.
Certain calls (including financial service calls, health-care related calls) are exempt from the TCPA (for example, a prescription refill call.)
The FCC gave a "green light" to market-based solutions that consumers could use to stop unwanted calls.
Krakauer v. Dish Network LLC (2017)
Plaintiff Krakauer alleged that he recieved dozens of calls for Satelite Systems Network even though his phone number is on the DNC registry.
The class action lawsuit went to trial and DISH network was found liable for the calls – not just to Krakauer, but to thousands of consumers. In total, DISH was found liable for $61 million in damages.
This communicated to agencies more than how important it is to uphold internal DNC registries. The argument was also centered around whether or not a call recipient's identity needs to be proved in order to receive an award.
This was based on DISH Network's argument that a telephone number cannot state itself a TCPA claim or collect on a TCPA judgment. They wanted each one of the 51,119 calls to be brought individually, so that they could defend each claim.
Krakauer said, "It is sufficient that every telephone line has a subscriber, and every call was received."
With this decision now closed, it's of paramount importance that agencies not only retain an internal DNC registry but also bear in mind that a violation against one could turn into a violation against thousands if they are not careful – and to monitor their complaints closely.
Smith v. Stellar Recovery Collection Agency, Inc. (2017)
Plaintiff Lakisha Smith alleged that defendant Stellar Recovery called her cellphone about a debt dozens of times without her consent.
Although the agency admitted to not obtaining consent, they were saved by one important thing. Because they used a software that required human intervention to store and dial numbers, it was not considered an ATDS. This was not the first decision of it's kind – there was a growing number of cases finding that some calling systems were not necessarily classified as an ATDS.
According to these cases, a system that requires employees to operate them and initiate calls do not qualify as an ATDS – and the more human intervention there is, the better.
Nghiem v. Dick's Sporting Goods, Inc., et al.
Plaintiff Phillip Nghiem (who, it is worth noting, has represented plaintiffs in TCPA cases on at least six occasions and enrolled in several promotion campaigns that have been later challenged by his law firm) enrolled in Dick's mobile alerts program by texting the word JOIN. He later texted the word STOP to un-enroll himself, and Dick's confirmed his unsubscription.
He alleged that following his unsubscription, he received 9 more text messages. The court considered the character of the Plaintiff, and faced with a novel issue, they rejected his motion for class certification.
Reyes v. Lincoln Automotive Financial Services (2017)
When Reyes leased a vehicle through Lincoln, he signed a contract stating he could be contacted by an ATDS. When he fell behind on his payments, he was contacted by Lincoln many times to cure his default. He claimed he mailed a letter to Lincoln demanding that calls to his cellphone ceased, but they did not.
The district court ruled in Lincoln's favor, stating that Reyes had no proof he revoked consent, and the TCPA "does not permit a party to a legally binding contract to unilaterally revoke bargained-for consent to be contacted."
Even after Reyes appealed the decision, it was confirmed by another court that in contract, consent to another's action can become irrevocable when provided in a legally binding agreement (like a lease agreement.)
Marks v. Crunch San Diego, LLC (2018)
The last major case to discuss took place in June 2018.
The Ninth Circuit weighed in on the autodialer issue and confirmed our worst fears – despite all the decisions that stated otherwise, human intervention does not necessarily protect you from liability against the TCPA.
The Ninth Circuit decided to wipe out all previous rulings due to what they claimed was an "invalidity of all prior FCC orders on ATDS functionality." This was based on the ambiguity that laced all the decisions that had led up to this point – every court based it's decision on a different interpretation, it seemed.
As a result, the Ninth Circuit adopted an expansive definition. Their official definition was this: "An ATDS includes devices that store telephone numbers to be called, whether or not the device has the ability to generate numbers randomly or sequentially."
With this definition, they split from a number of other decisions holding that an essential element of an ATDS is the capacity to generate random or sequential numbers.
Elements of Communication and the Compliance of Each
The reason for discussing these court cases was because each of them shed light on the elements of compliance that each agency should uphold. Let's go through the main ones.
The validation notice letter is regulated by the FDCPA, but can be used against you easily in a lawsuit. A written debt validation notice must be sent to a consumer within 5 days of you contacting them. The consumer then has 30 days to dispute the debt in writing.
The amount of the debt
The name of the creditor to whom the debt is owned
A statement that unless the consumer, within thirty days after receipt of the notice, disputes the validity of the debt in writing, or any portion thereof, the debt will be assumed to be valid by the debt collector
A statement that if the consumer notifies the debt collector in writing within the thirty-day period that the debt, or any portion thereof, is disputed, the debt collector will obtain verification of the debt or a copy of a judgment against the consumer and a copy of such verification or judgment will be mailed to the consumer by the debt collector
A statement that, upon the consumer's written request within the thirty-day period, the debt collector will provide the consumer with the name and address of the original creditor, if different from the current creditor.
Your responsibility to report changes to a consumer's credit is regulated by the Fair Credit Reporting Act.
The FCRA was passed in 1970 to ensure fairness, accuracy and privacy of personal information contained in the files of credit reporting agencies.
The Federal Trade Commission and the CFPB are charged with overseeing and enforcing the Act's provisions.
Under the FCRA, consumers have the right to:Know what's in their file.Free file disclosure once per year from each of the major credit bureaus.Verify accuracy of report when required for employment purposes.Notification if a file has been used against them.Dispute and correct information that is incomplete or inaccurate.Remove outdated, negative information (seven years old or 10 years in the case of bankruptcy).
Credit reporting agencies establish a trade line for each credit account that is opened by a consumer. Any information pertaining to a consumer that is reported by a creditor is recorded by trade line. Additional information beyond standard credit account trade lines may also include the reporting of a child support liability, tax liability or bankruptcy filing.
Although commercial emails are also targeted by the TCPA, due to the high volume of such emails they are more difficult to regulate and thus are less regulated. Both the TCPA and the CAN-SPAM Act aim to regulate email marketing spam.
As with faxes, text messages and phone calls, consumer consent is the requirement you must prioritize.
The CAN-SPAM Act regulates commercial emails to a cell phone. All emails must have a clear and easy way for consumers to opt-out.
The requirements for compliance are listed on the FTC's website as follows:
Don't use false or misleading headline information
Don't use deceptive subject lines
Identify the message as an ad
Tell recipients where you're located
Tell recipients how to opt out of receiving future e-mails from you
Honor opt-out requests promptly
Monitor what others are doing on your behalf
Voicemails are largely regulated by the FDCPA. A common misconception is that there is simply no way you can leave a voicemail message for a consumer compliantly. This is because of a section in the FDCPA that prohibits the unauthorized disclosure of a debt to a third party.
In July of 2016, the CFPB addressed this issue head on. The Safe Harbor Language proposed by the CFPB would make clear a voicemail message that does not convey any information about a debt would not violate the FCPA. Under their proposal, a collector can convey only:
The individual debtors name
The consumer's name
A toll-free method that the consumer can use to reply to the collector
The FDCPA has it's own checklist for agencies who use voicemail messaging that is a bit more robust.
Third party debt collectors must:
Provide meaningful disclosure of their identity
Disclose they are attempting to collect a debt
Disclose in all subsequent communication they are attempting to collect a debt
Not reveal the existence of a debt to a third party without consent of the consumer
Only communicate with the consumer at a time in manner convenient to the consumer
As of 2019, there are two main "scripts" that consumers go off of:
The Zortman Message
"We have an important message from _____ Collection Agency. This is a call from a debt collector. Please call xxx-xxx-xxxx."
The Foti Message
"This message is for [ ]. If you are not [ ], please delete this message. You may call our number at ____________________ to notify us you are not the person associated with this message. If you are [ ], please continue to listen to this message. By continuing to listen to this message, you acknowledge you are__________________. You should not listen to this message so that other people can hear it, as it contains personal and private information.
There will be a three second pause in the message to allow you to either hang up or take steps to listen to the message in private. (Pause.) My name is AGENT'S NAME. I am a debt collector with AGENCY'S NAME. This is an attempt to collect a debt, and any information will be used for that purpose. Please return my call at ________________."
We recommend you consult with a legal expert when deciding which script, if either, is best.
The TCPA prohibits unsolicited faxes, unless, once again, consent has been explicitly expressed. The established business relationship (or EBR) must adhere strictly to the definition codified in the TCPA.
Several courts have found that all fax advertisements must contain the TCPA-prescribed opt-out language, even though the TCPA, on its face, applies only to unsolicited fax advertisements.
The FCC has confirmed this interpretation and made clear that telemarketing fax opt-out notices must:
1. Be clear and conspicuously placed on the first page of the fax advertisement;
2. State that the recipient may make a request to the sender not to send any future faxes and that failure to comply with the request within 30 days is unlawful. Include a telephone number, fax number and toll-free mechanism to opt-out of the receipt of future faxes. These numbers and toll-free mechanism must permit consumers to make opt-out requests 24-hours a day, seven days a week
Because the definition of an autodialer provided by the TCPA is still up for debate, we can only go off of what individual courts tell us.
Unfortunately, even though earlier cases like Smith v. Stellar affirmed the use of software that requires human intervention, the recent decision from the Ninth Circuit derailed any hopes of a solid definition.
While we wait for something more concrete, however, it is worth noting that one software that requires human intervention and has also removed the 3 second pause has never been brought to court.
Again, nothing has been concretely determined, but the rules for text messaging largely follow the rules for voice calls. Prior consent must be in place, and opt-out or opt-in consent is required. Organizations are also required to retain records of communication for business made through text messaging applications. Similarly to voice calls, text messages may only be sent between 8 a.m. and 9 p.m. local time.
We only have one court case to go off of here. In Saunders v. Dyck-O'Neal, Inc., a federal court ruled that direct drop voicemails, also known as ringless voicemails, are covered by the TCPA. The ruling went no further than saying the plaintiff could proceed with her TCPA claim, but it solidified to many who already had a suspicion that direct drop voicemails were risky. Because the voicemails are often left in mass batches, the $500/violation can add up fast if the user of the software is not careful.
TCPA Compliance Checklist
With these elements in mind, let's go over a few key procedures your agency should have in place, not only to use as a defense should a lawsuit come your way, but also for your agents to use as a reference.
Do not call residences before 8 a.m. or after 9 p.m., local time
Keep an internal DNC list specific to your business, and honor it for 5 years (make sure your software has DNC capabilities)
Honor the National DNC Registry
Make sure you state the Mini Miranda in your initial contact with a consumer ("This is an attempt to collect a debt and any information obtained will be used for that purpose.")
Do not use artifical voices or recordings when contacting residences
Include an opt-out function that will put the consumer on a DNC list if they should request, especially when utilizing text messaging software
Have a standardized process to receive bankruptcy updates on consumers to ensure proper treatment under bankruptcy law
Regularly train your employees on what may be considered unfair, deceptive or abusive
Skiptrace regularly to make sure you have accurate contact information for your customers
Document procedures to review the accuracy of customer cell phone numbers regularly
Schedule regular meetings with your legal counsel to ensure compliant procedures
Even though TCPA regulation is inconsistent, oftentimes frustrating and an unfortunate threat to agencies, it doesn't mean there's no way to approach it with a level head and preparedness.
The best advice we can offer is to consult legal counsel regularly to ensure your standards are up to what they see fit. Keep clean records and training materials. Pull reports regularly. Train your agents. And most importantly, remember that the person most likely to file a lawsuit will be a consumer who feels disrespected and is angry with how they were treated by one of your agents.
Treat consumers like people, not "debtors" and it may make a big difference in how they respond to your service.