How To Find And Buy Debt Using Sales Techniques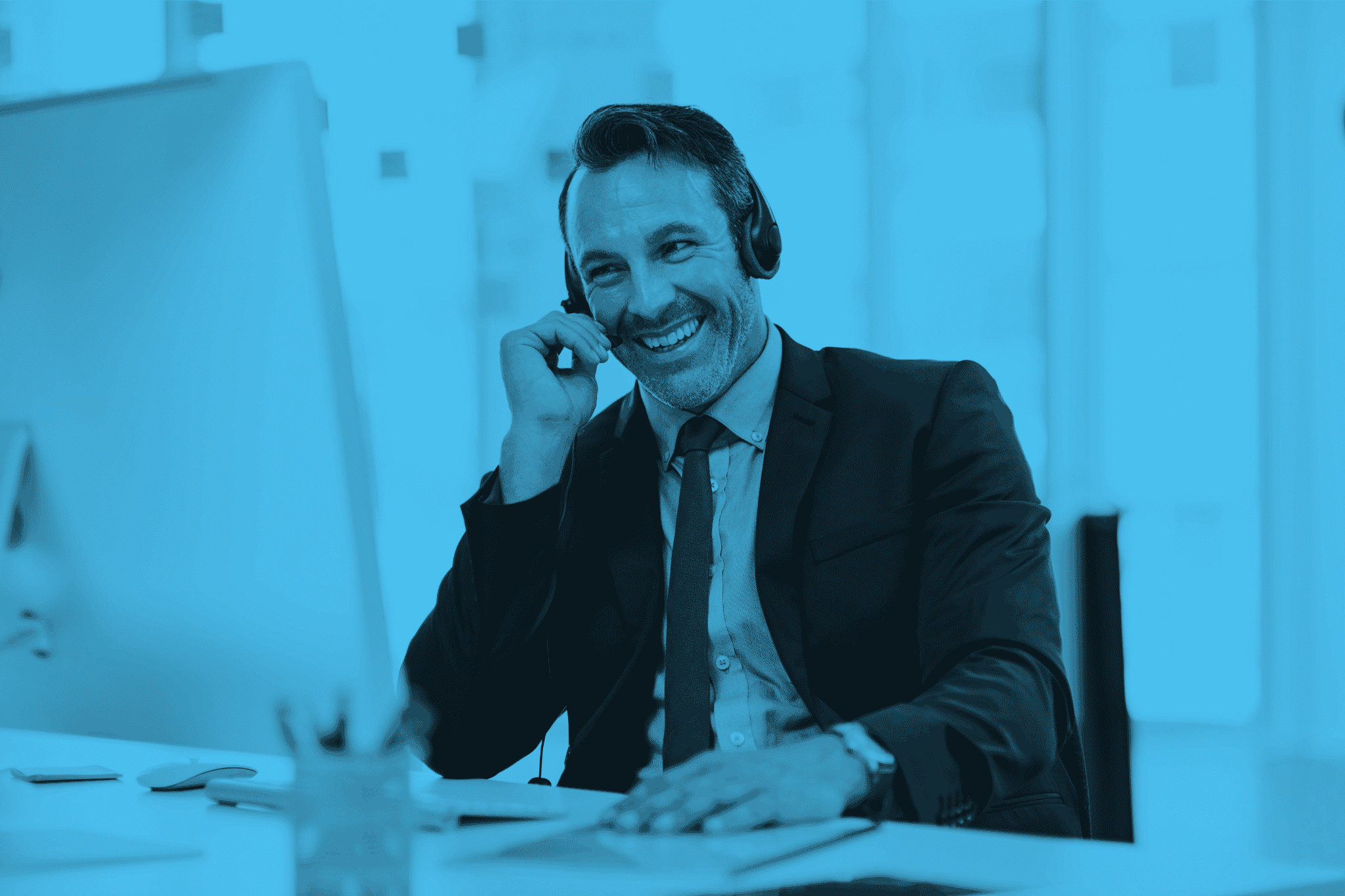 Start Making More Calls Today
Not sure which solution would be the best fit for your needs? We can work with you to find a solution that's right for your business.
get a free quote
In our Debt Collection 101 series, we talk a lot about optimizing your operations, your compliance, and your consumer-centricity as an agency. 
But, even if you got all of that right, it wouldn't matter if you can't find debt to collect on. 
 In this episode of Debt Collection 101, we sat down with Caleb Odom, the VP of Sales at Williams Rush & Associates.
With a background deeply rooted in sales, Caleb has a sharp understanding of how traditional sales techniques can improve:
The way agencies find and secure new debt, and
How agents work with consumers to collect that debt.
If you are struggling to find debt, you are not alone – and you're also in the right place.
As VP of Sales, Caleb's success depends on his ability to bring in new debt for his agency. At the time we spoke to him, he had secured more debt than his agents could even collect on. So, it's safe to say there's a thing or two we could learn from the way he approaches new accounts.
Keep reading or watch our conversation below to learn:
🚀 The overlaps that exist between traditional sales and the debt collection industry
🚀 What Caleb believes is missing from typical debt collection training and onboarding that might lead to better interactions across an entire agency's functions if it was implemented
🚀 Caleb's typical process for finding and securing new debt 
🚀 A case for why agencies should have a separate sales function
🚀 How smaller agencies who may not be able to bring on a salesperson can slowly begin to implement sales techniques to get more debt
Plus, an offer at the end of our conversation that you may want to take us up on. Here's to leveling the playing field… and may the best sales pitch win. 
The Crossover Between Sales And Debt Collection
Although the industries are vastly different, Caleb explains that a skilled salesperson will be a skilled debt collector, and vice versa.
Taking "The Scalpel Approach"
There are a lot of different ways to approach sales – the "spray and pray," "social selling," the list goes on.
The technique that Caleb utilized successfully was the scalpel approach – this is defined as intentionally choosing your target, and then digging into their profile in order to sell to them.
Who are they?  What do they care about?  What are their needs?  Why are they receptive to my message (or not?)
You don't get to choose who receives your message in debt collection, but you can still take the time to deeply understand them. 
So, whether you are hand selecting prospects or being assigned consumers to call, spend time understanding what they care about, what problems they might have, and how you can help to solve them.
How Do Generations Prefer To Communicate?
We conducted a survey of 258 consumers, spanning five generations, asking them how they wanted to receive notifications, make payments, and correspond.
What Elements of Sales Could Benefit Debt Collection Agencies?
Caleb is a self-proclaimed data nerd, so when he took away all the gimmicky sales tricks and traps, he realized that communicating your value was the most effective sales tool he had.
To get started, Caleb recommends doing what he did when he first started out – observing the salespeople who are the best at what they do, and picking out pieces of it to create one master sales process.
Be warned: When you try and copy and paste an entire process, it won't sound natural. 
What Is The Number One Tool You Need To Get Started?
Caleb recommended ZoomInfo as a way to get direct lines to the right individuals. 
But, be prepared: Once you have direct lines, you need to be totally confident in your pitch to them – everyone's time is valuable (including yours!)
What Is Caleb's Typical Sales Process?
Step 1: Figure Out Why You're Calling Them
Be confident in your ability to add value to this person's business.
Step 2: Smile Before You Call
According to the science, smiling activates 31% more of your brain power. Not only can the person on the other end of the call "hear" your smile, it also makes you sound more confident.
Step 3: Don't Sell On Price, Sell On Value
Just assume you are more expensive than your competitors, and try to understand why the person you are selling to is receptive to your sales pitch even though you cost more. 
Guide your potential buyer to understand that you're offering a higher collection rate, a long-term partnership, or whatever it is that your agency excels at – not just a fee percentage.
Step 4: Listen To Understand, Not To Respond
The cardinal sin in sales is what Caleb called "spilling your candy in the lobby." If you wait for your potential buyer to stop talking so you can get through your pitch, you may be missing critical information in their responses. Most of the time, a buyer will tell you what their definition of value is, and based on that, you can decide if they are a good partnership fit.
Is There A Case For Every Agency To Have A Separate Sales Function?
Every agency is different – some agencies have plenty of debt to collect on and aren't looking for any more. This was Williams, Rush & Associates for a long time. 
But, there came a time when they were ready to grow and be more selective with the debt they collect. 
Having a separate sales function allows you to frame your company as a long-term partner, not just a one-off transaction.
If you don't have an idea of how a salesperson will bring a distinct difference to the way you operate, it may not be a good fit for you. 
If You're Not Ready To Bring In A Sales Function, What Can You Do Today?
Depending on what your goals are as an agency, you can start to implement more intentional sales practices to set you on the right path. Here's a few Caleb recommends: 
Be Okay With Walking Away
The partnerships you create need to be mutually beneficial. You are making an investment in the relationship just as much as they are. 
Understand Your Ideal Client
You probably have a client or type of debt that you work best with. Make sure you understand why it works so well and try to seek out similar partnerships.
Identify Your Agency's MVP (It Might Be You!)
Many agencies have a charismatic and likeable person on their team already. For Williams, Rush & Associates, it was Sean Williams (one of our favorite guests!) 
For a long time, Sean was able to grow the business just by forming relationships at conferences. When it came time to intentionally grow and be more strategic, Sean brought in Caleb.
One of our favorite things to do is bring people in the industry together to collaborate.
If you are interested in improving your sales process, bouncing ideas around or just getting one-on-one time with Caleb, he's happy to connect (he told us himself!) You can reach him by visiting his LinkedIn Profile, or you can Email Caleb. 
In the meantime, we hope you start implementing some of these sales techniques to bring strategic growth to your agency.